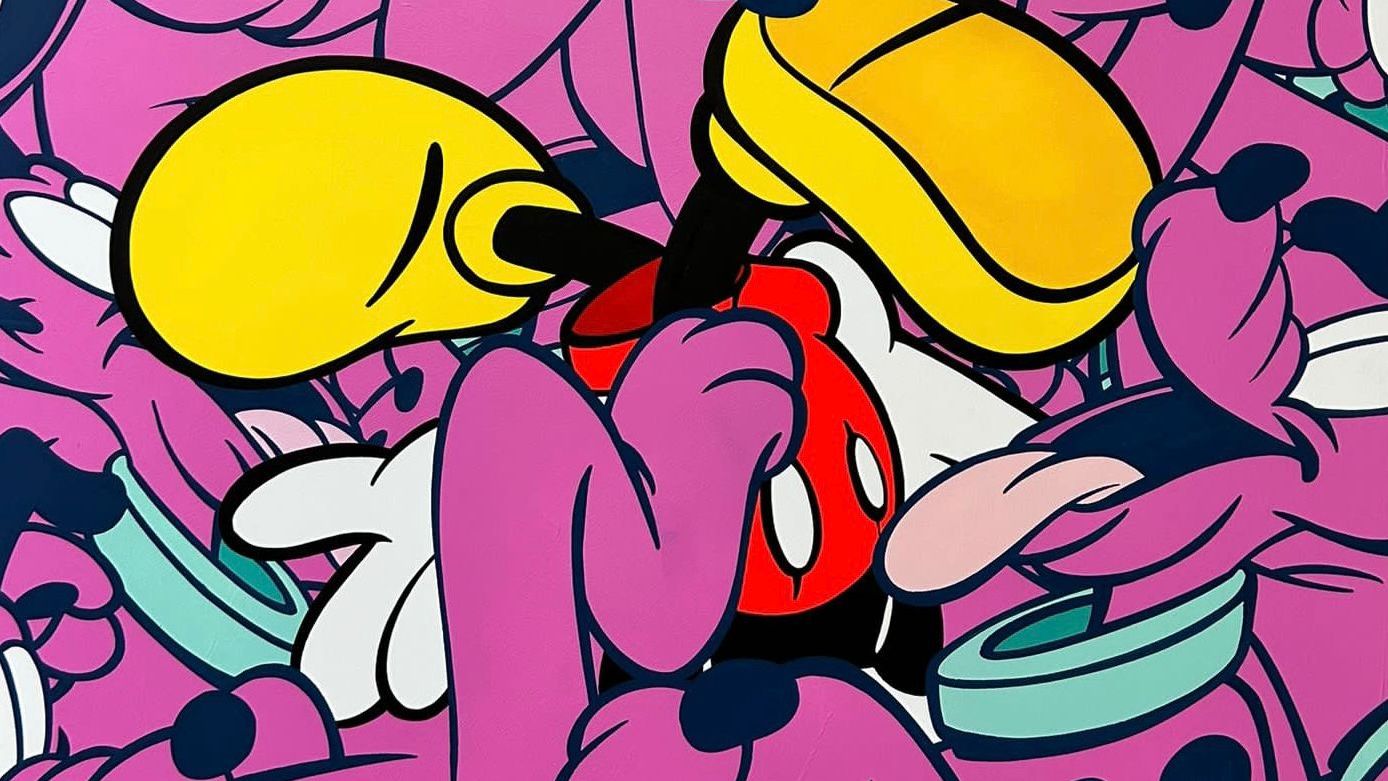 The Twisted Art Gallery – Puerto Banus
Jun 15, 2023
An exciting new contemporary art gallery located in the heart of Puerto Banús
An exciting new gallery for contemporary art opens this week in Puerto Banús.  Featuring highly collectible works, by the likes of street artist Banksy, Sara Pope, Alec Monopoly and Mr.Brainwash. Step inside the Twisted Art Gallery and prepare to be inspired.
With no shortage of stunning contemporary homes featuring double height spaces simply crying out for dramatic art works, where better than Marbella to open a radical new art gallery..?
Occupying a plum position in Plaza Antonio Banderas, in the heart of Puerto Banús, this shiny new art gallery is brought to Marbella at the hand of two passionate collectors and dealers in contemporary, urban art, Dylan King and Kevin Simpson.
Displaying a genuine Banksy is no small accolade for a brand-new gallery – the first in southern Spain to hang and sell a work by the mysterious and controversial street artist – a fact that is sure to compound the reputation of the striking new space from the get-go.
The intention of the enthusiastic curators of the gallery is to welcome seasoned art lovers and collectors as well as newbies to the art scene, and introduce some of the finest names and works in 21st century urban art to Marbella.
Street art, urban art, graffiti art, pop art, you'll find it all at the Twisted Art Gallery. Here you can expect an explosion of colour, a riot of themes – some controversial –  this carefully curated, eclectic collection is intended to arouse, shock, inspire and bring a smile to the face of the onlooker while appealing to a wide range of collectors.
A feast of creativity is served from exhibiting artists including The Connor Brothers, Tim Fishlock, Alec Monopoly and the intriguing Banksy.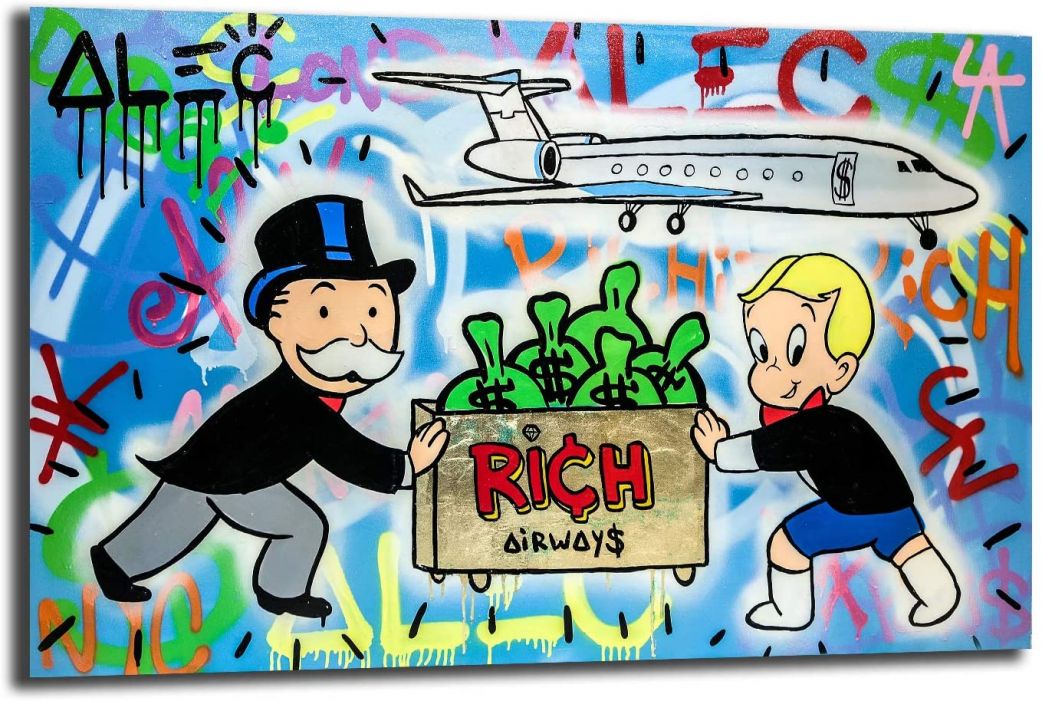 Each artist's work reflects his or her unique style – with some pieces created especially for the gallery.
The myths and mystery surrounding the true identity of secretive street artist Banksy have helped to skyrocket the value of the artist's work, with some works fetching tens of millions of dollars at auction.  His signature black and white stenciled graffiti street art, with wistful subjects, such as the Little Girl with Balloon was repeated in various locations in London, and a print of the work sold at auction for a figure topping 1,000,000 pounds, while spontaneously shredding the moment it was sold. The shock tactics of the artist – who had ingeniously placed a shredding device in the frame – created a storm in the global art world and the work has since sold for 18,000,000 pounds.
The other artists may not be incognito, but their work still captures the collective imagination. Tim Fishlock's work is inspired by society's love-hate relationship with social media, and takes the form of short-sharp verbal messages, propaganda style, hard-hitting words to shock, inspire and create a visceral reaction.
As only the second gallery in Europe to display work by Alec Monopoly, this is another coup for the inauguration of Twisted Art Gallery. The New York artist blends street art and graffiti  – often using the cheeky Monopoly Man character from the board game – to create his fun, highly collectible urban art. The artist has major collaborations with brands and celebrities, and his works hang in the mansions of many Hollywood A-listers.
Also making a statement are The Connor Brothers whose radically playful style takes inspiration from vastly diverse sources including dinosaurs, classic literature and various social issues of the times. Their art takes a skewed look at the everyday to find new, frequently hard-hitting interpretations.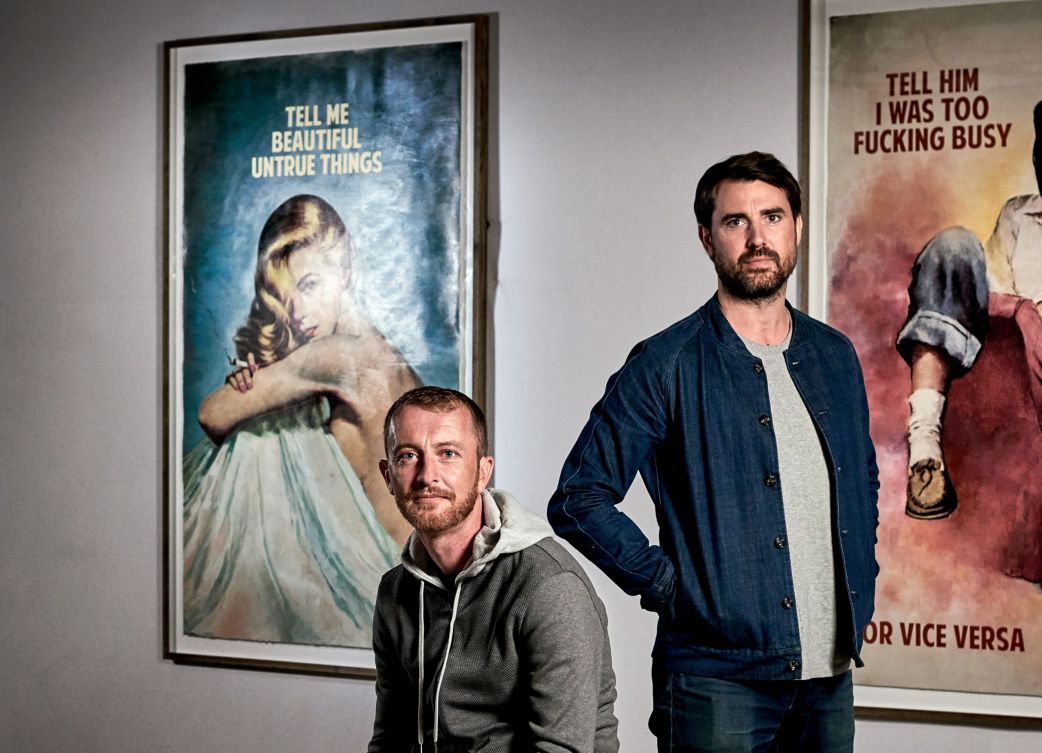 Also showing is the work of French street artist Thierry Guetta aka Mr. Brainwash. Big, bold and brash, with a swish gallery in Beverly Hills, his jaw-dropping installations have helped this immersive artist to really create a name for himself.  Putting himself in the epicenter of various artwork installations, throwing paint around, defacing luxury cars and sketching a cartoon of Einstein onto the faces of American presidents are just some of the statements that make this uninhibited creator a pivotal performance artist for the times.
Sara Pope's pure pop art is slick, seductive and desirable. Her colourful works focus on the mouth and lips as symbols of glamour and desire as well as communication. Taking inspiration from haute couture, this multifaceted artist has also made a glittering name for herself in shoe design as well as portraiture with many high-profile collaborations.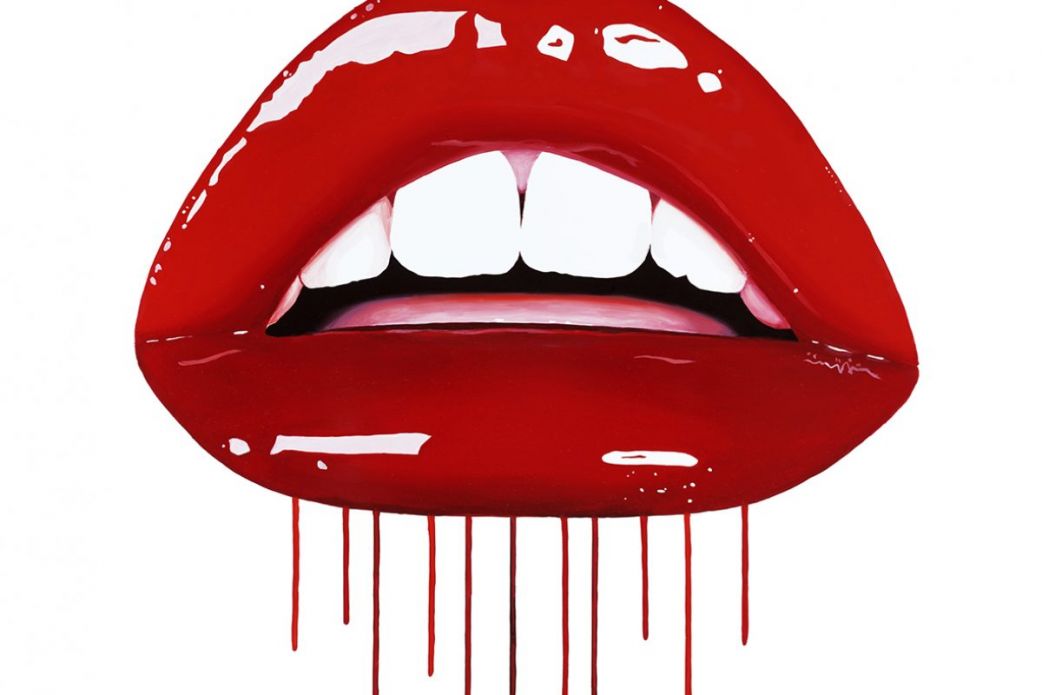 And what can we expect from an artist named Pure Evil? The cheeky alias of Charles Uzzell-Edwards, this graphic artist takes images of iconic figures such as Elizabeth Taylor, Barack Obama, Debbie Harry and Mickey Mouse and gives them a subversive twist. Claiming the name Pure Evil gives him license to experiment with his dark side, his work is actually bright, colourful and has a certain charm.
With reputations riding high, both Sara Pope and Pure Evil have created bespoke pieces for the Twisted Art Gallery.
All the artists in the collection on display are highly collectible and we can expect to see many of these pieces popping up in iconic designer homes in Marbella, while the gallery will be regularly introducing new artists and works to keep the mood in the moment.
The zeitgeist of the 2020s is well and truly represented in many shapes and forms in the art on display in Twisted Art Gallery so prepare to be thoroughly entertained and inspired.
With an invitation-only inauguration on 16th June, the gallery will be open to the public from Saturday 17th June.