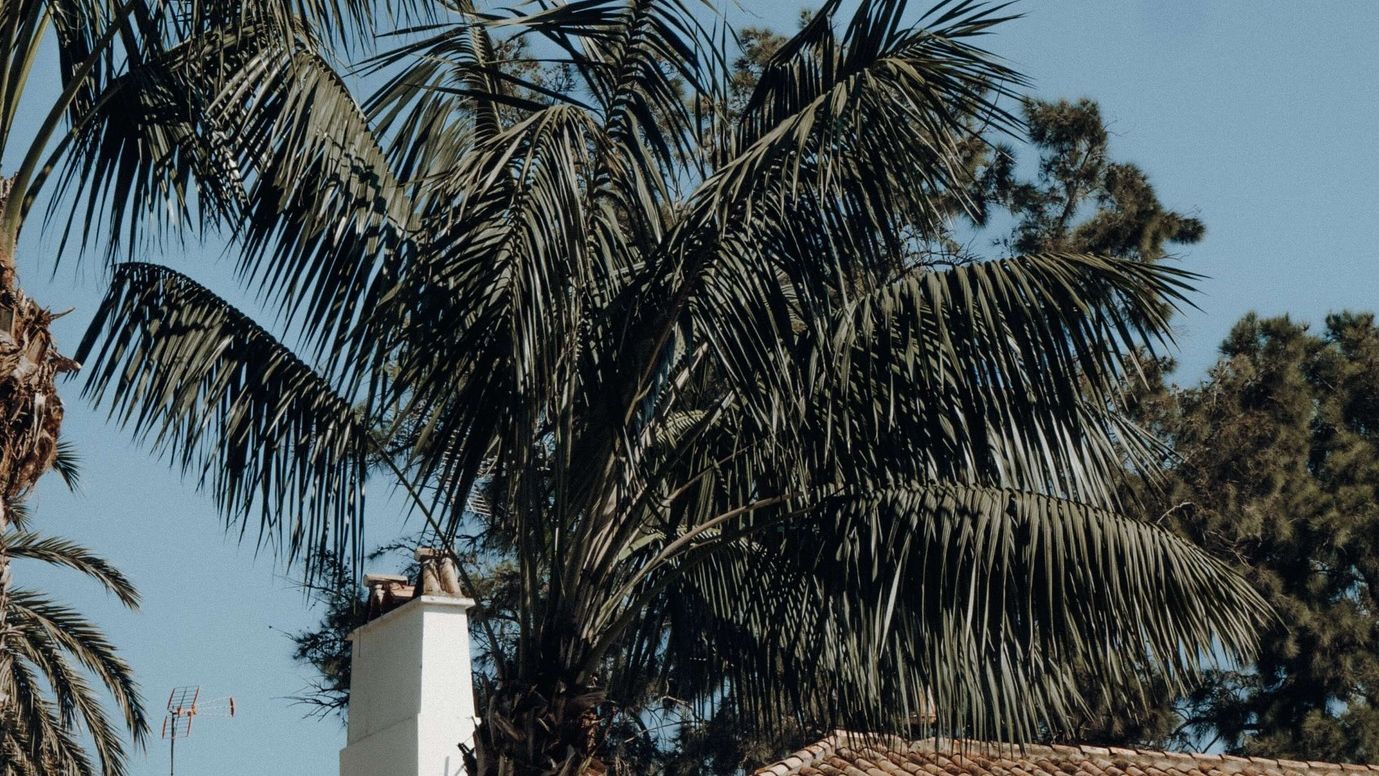 SPANISH DIGITAL NOMAD VISA TO LAUNCH VERY SOON
Feb 6, 2023
Your New Remote Working Lifestyle Awaits
A new type of temporary residency in Spain is about to put a smile on the faces of adventurous, non-EU citizens longing to work abroad… The much-anticipated Digital Nomad Visa… Opening up new remote working possibilities in Spain – and indeed the rest of the EU – this visa is in line with the post-pandemic working world…
If you thought that the glamorous idea of "remote working" abroad was strictly the domain of travel writers, influencers, bloggers and entrepreneurs, and on-line tutors, think again… With remote working abroad only a mental leap away from remote working at home, a whole generation of remote working "digital nomads" have created a global trend for hopping on planes with their laptops. We've all seen the plethora of "selfies" taken with laptops next to swimming pools, or with backdrops of exotic locations… Remote working is, however, much more than just a trendy fad; also referred to as "ambassadors of progress" the digital nomad population is said to number some 35 million people globally – a figure set to top 1 billion by 2035.
The ever-increasing wave of remote working or "tele-working" has benefits for host countries – attracting talent, consolidating networks, and boosting local economies. Spain's new visa comes in response to the popularity of similar schemes for digital nomads in Portugal, Croatia, the Czech Republic and Greece and is set to come into force from 31st March 2023.
Applications Flooding In
Not since the advent of the Golden Visa has there been so much excitement about a piece of bureaucracy in Spain. Related to the Entrepreneur Law of 2013, the Start up Law, and the new and soon to be introduced Digital Nomad Visa will be music to the ears of many entrepreneurs and remote-working professionals who can pack up their laptop and work from any location with decent Wi-Fi.
And it's not just writers and creative types riding the remote working wave, the international teleworking trend is common among many sectors, and open to anyone whose work can be carried out by phone or via Zoom calls.
Aimed at start-ups, entrepreneurs and freelance professionals and devised to attract talent and innovation to Spain – particularly in the tech and creative industries – this new visa will allow non-EU citizens to live and work in Spain. This includes Brexit-affected Britons subjected to more restrictions for attaining Spanish residency since Britain left the EU, have been confined to tourist visa status with shorter stays of up to just 90 days only.
Side-stepping some of the standard requirements for residency… the Digital Nomad Visa is relatively easy to apply for – you can request it in your own country from the Spanish Consulate or in Spain if you are already visiting as a tourist you can apply online for an appointment at the foreigner's department (departamento de extranjería) of your local police station.
This new working style has benefits for host countries – attracting talent, consolidating networks, and giving a boost to local economies.  Spain's new visa comes in response to the popularity of similar schemes for digital nomads in Portugal, Croatia, Czech Republic and Greece.
Digital Nomad Visa  – How to Apply
In order to be eligible for this new visa, applicants must satisfy the following requirements:
– Be from a country outside of the EU and employed by a company outside of Spain, with a contract of a minimum of 12 months. You must also have been employed at this company for at least 3 months before submitting your application and have proof that this company allows remote working.
– Freelancers and the self-employed professionals can also apply. In this case, applicants can have clients from countries outside of Spain. Spanish clients can feature among the mix – but representing no more than 20% of the total clients/work.
– Aspiring digital nomads also have to have proof of at least 3 years' experience in their profession – or be a graduate from a recognised University or College.
– Finally applicants must have proof of savings of 25,000€  – a sum which represents twice the annual minimum wage in Spain. This can come in the form of a certificate from your bank. Alternatively, proof of this broken down into a minimum income of 2333€/month can also be shown via your current work contracts/nominas or pay slips or tax returns if you are freelance.
– You will also need to show proof of private medical insurance and where your accommodation in Spain will be.
If applying in Spain when on a tourist visa, if granted, this visa will generally be issued for a 3 -year period, renewable for up to 5 years.
Digital nomads can also include their spouse and children on the visa – with proof of a higher income.  Their spouse and dependents will also be eligible to work in Spain on this visa.
The years of digital nomad visa granted also count towards gaining permanent residency or Spanish citizenship.
The process is simple.  Fill in the application form, and pay the administration fee.  It is a fast track 20 days to process the application – no response means it has been accepted.
Digital Nomads Pay Less Tax:
When working in Spain with a digital nomad visa, this system offers an improved non-resident income tax regime advantageous to anyone earning more than 40,000€ per annum.
Digital nomads with the digital nomad visa will pay a flat rate of 24 per cent tax on income of up to 600,000€ a year. This is a significant advantage as for Spanish residents 24 per cent tax applies from 12,451€/year and the rate increases to 45 per cent tax on income over 60,001€ per annum.
Another major bonus is the fact that this new visa allows professionals and entrepreneurs to move and work freely throughout the EU.
For further details on applying for the digital nomad visa, you may prefer to engage the services of a lawyer or gestor to give you further advice and handle the application process on your behalf.
Is the Digital Nomad lifestyle for you?
While the nomadic lifestyle is not for everyone, following the lockdowns of the global pandemic, when millions of people around the world adapted to home working, prompting the "great resignation" digital nomads are the next generation of remote workers setting off on adventures in strange lands with the mantra "have laptop will travel".
While remote working for most people is from the comfort of their own home, just a few miles from the office, multiple millions have now taken the next step of temporary residency in another far away land.
Globally, the average age of the digital nomad is 32 years old, 46 per cent are self-employed and the average salary is 90,000€ a year and almost 60 per cent are married. The advantages of exploring a new country and culture, a sense of freedom, learning a new language and lower taxes are just some of the advantages that this new digital nomad visa comes with.
Drawbacks of the digital nomad lifestyle include difficulty in finding good Wi-Fi, and not integrating into the new environment. Most digital nomads surveyed agree that, having taken the step to try remote working, the advantages far outweigh any negatives.
Why Spain is a Digital Nomad's Dream
The quality of life, friendly people, climate, longer days, healthy Mediterranean diet – and inexpensive fresh produce, sports & culture, beautiful cities and scenery and reasonable cost of living are among the reasons Spain is such a draw for expatriates and tourists alike. Last but not least, the growing community of digital workers…
Marbella and Malaga are extremely well suited to the lifestyle of the digital nomad and have already benefitted from thousands of remote working entrepreneurs and professionals who have chosen to relocate to Andalucía and buy a home or second home here. This trend accelerated following the pandemic, when Marbella experienced a spike in demand from people looking to relocate to the sun. Meanwhile Málaga city has actively been attracting digital nomads, welcoming them with open arms at a specialist department, www.MálagaWorkBay.com, with the aim of making the city Spain's answer to Silicon Valley as the key digital hub in Spain.
The Foreign Direct Investment department in Malaga attests to a "paradigm shift" since the pandemic – when remote working became indispensable to the economy worldwide.  During lockdown and economic meltdown in many regions globally, Málaga gained 17,000 new residents.
With new Google cyber security headquarters based in the city, and a raft of other tech giants with bases in the city's Tech Park, Málaga already has a large population of tech savvy professionals. Malaga's international airport – reaching 34 countries and more than 150 destinations, and the high-speed train network connecting Málaga and Madrid in 2.5 hours is another attraction for future holders of the digital nomad visa.
As a luxury beach resort, Marbella is highly desirable as a digital nomad destination with a vast international community of around 140 integrated nationalities and a wealth of activities, sports and leisure options for all budgets. Some very attractive co-working centres such as Our Space and Centro House have sprung up in recent years, and international networking groups abound.
The teleworking trend has already taken hold in Marbella and many new build apartment complexes where digital nomads may consider purchasing or renting include co-working facilities along with those all-important selfie-friendly swimming pools…
For further advice or connections to digital nomad visa specialists in Marbella, email us on info@dallimoremarbella.com or call Tel: 951 50 20 10.