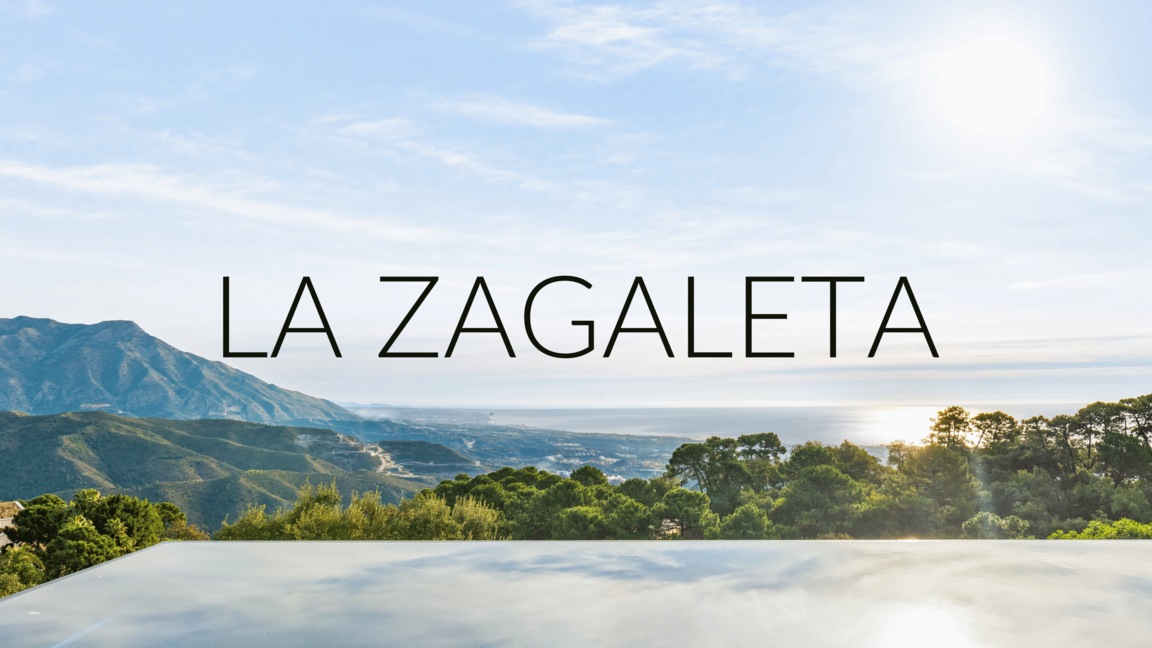 La Zagaleta Golf & Country Club, One of Europe's Most Prestigious Gated Communities
Feb 15, 2023
Enjoy Life at one of Europe's Best Addresses: La Zagaleta
La Zagaleta Golf & Country Club is in a league of its own. Just 10 minutes' drive north of Marbella, this rarefied private estate occupying 900 hectares of spectacular countrified land in an elevated location on the road to Ronda offers unrivalled levels of luxury property in the strictest privacy and exclusivity.
Widely considered as one of Europe's best addresses, this fabulous enclave of ultra luxurious properties surrounded by exuberant, breath-taking sea and mountain views towards the Serranía de Ronda, unbridled nature, with a private golf course, members' social club, equestrian centre and helicopter pad, not surprisingly, La Zagaleta continues to be sharply in focus for those buyers looking for not only luxury, but the utmost privacy and discretion afforded by a fully-gated country club.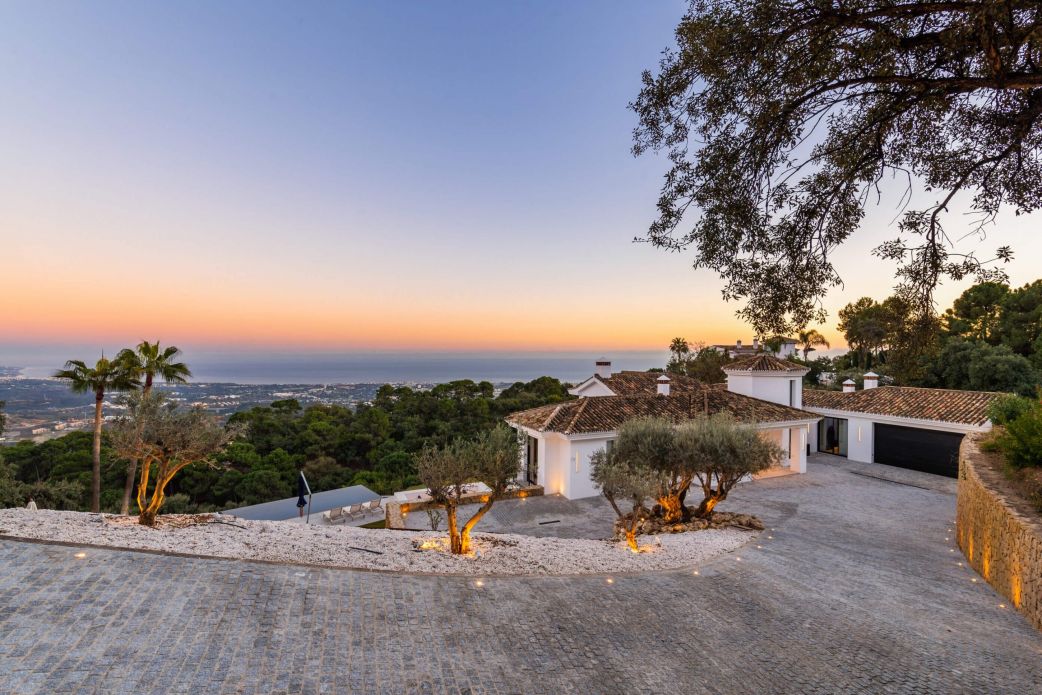 Set within the municipality of Benahavis – currently the location of the highest price per square metre for property in Spain, La Zagaleta's exclusivity clearly contributes to this factor. The sheer scale of the private estate creates an ambience that sets it apart from other luxury enclaves in the Marbella area. With a limit of just 420 homes within this vast space of 2,224 acres, La Zagaleta will always offer low-density living surrounded by stunning woodland, a glorious golf course and gentle Andalusian hills.
With just two gated entrances, north and south, this exclusive estate is currently home to approximately 250 privileged owners, among them CEOs of global companies, politicians, celebrities and high-profile individuals who opt to live here in this exceptionally well protected gated community for the heightened privacy and security. Once the private estate of Adnan Khashoggi, the estate was acquired more than 30 years ago by a group of investors  headed by a banker whose vision of creating an exceptional residential paradise has fully materialized. Impeccably managed by La Zagaleta Group, residents at La Zagaleta are in the best hands.
The homes in La Zagaleta are as extraordinary and unique as the surroundings.  Ranging in style from the traditional Andalusian cortijo and Mediterranean villa to avant-garde futuristic mansions, visions in white, chrome and glass, all of the properties sit in substantial plots ranging from 3,000-15,000 m2 in size with abundant nature between each property creating privacy and tranquillity. All south-west facing the properties enjoy breath-taking sea views of the Mediterranean, Gibraltar and Africa beyond.
The country club environment is set within unbridled nature, home to deer and other exquisite wildlife running free.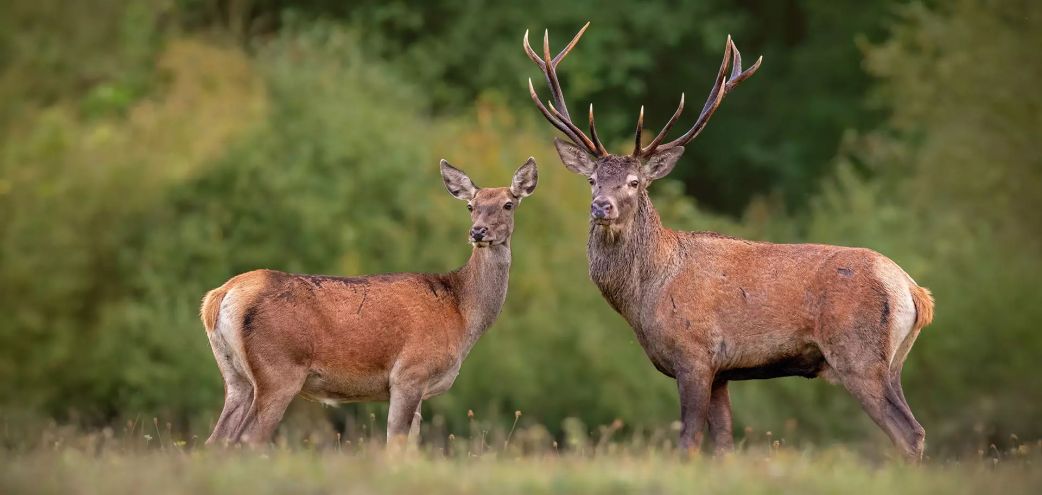 The leisure facilities within this exclusive country club allow residents to enjoy a wide range of activities without venturing off the estate.
With two 18-hole golf courses, a private members' golf course, an equestrian centre, racquet club, private fishing and a clubhouse for select private events, not surprisingly La Zagaleta is a magnet for discerning individuals and families. A large staff provides concierge services for the residents, including everything from property management, personal shopping, sports coaching, language classes and activities for children.
Both golf courses have clubhouses which serve as a social hub for residents of La Zagaleta. Featuring restaurants and bars offering both informal menus and haute cuisine, a gourmet shop and rooms which are perfect for events, the clubhouse of the new course overlooks a lake, and has a pro shop for golfers.
A helipad allows owners the ability to fly in privately from Málaga airport, or make spontaneous trips to some of the local beauty spots including the historic town of Ronda, just a 10-minute flight away, the enchanting city of Seville – 40 minutes away, or for a skiing outing, the Sierra Nevada is a 45-minute helicopter ride away.
Building the Dream
Most of the properties within La Zagaleta have been designed for the owners by leading architects, some of which are for sale, while a small number of plots are available to purchase, there is a strict limit on the total number of properties allowed on the estate.
Building plots are available from a cost of 1,500,000€. Building a home in La Zagaleta has the advantage of being a unique and enjoyable investment for the owner while also being lucrative when selling on, with expected returns on investment of some 30 per cent. The average build time for a substantial villa, including obtaining licences from the Town Hall of Benahavis, is generally 18-24 months.
Divided into 10 sectors, when considering a plot, you can choose a higher or lower location, or proximity – or not – to one of the gated entrances. The whole estate is sheltered by nature and wondrous views towards Gibraltar and Africa beyond can be appreciated throughout – a truly unbeatable setting for the construction of a dream home.
The main gate is the north gate, where all visitors must present their i.d. for access. A network of winding private roads and pathways allow access to residents' homes, while retaining privacy, while also providing ideal hiking and cycling routes through the swathes of open countryside within the estate.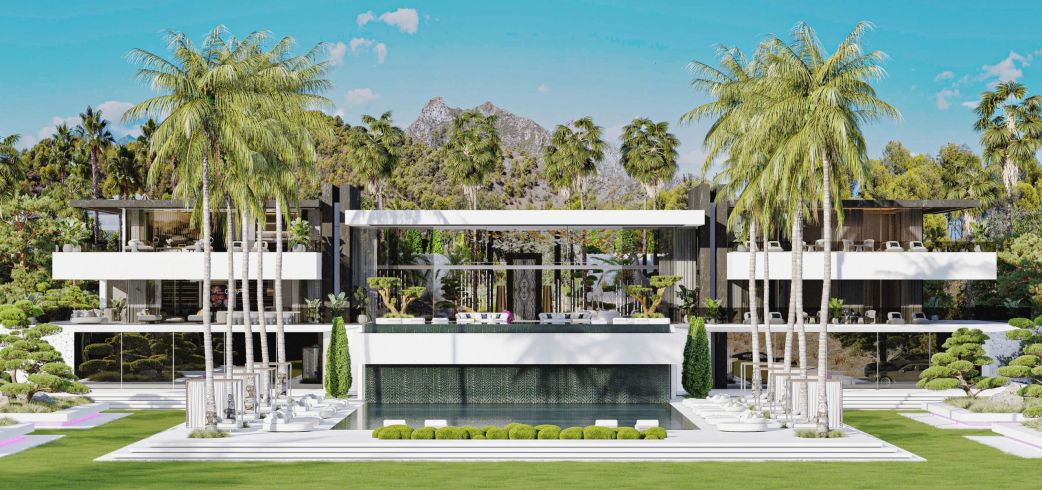 Modern Mansions
Space, stunning backdrops, generous budgets and talented architects have come together spectacularly in La Zagaleta, creating some of the most breath-taking modern mansions imaginable. Large in scale and ambitious in concept, many properties here feature infinity pools with views to another continent, luxurious spas befitting of any hotel, home gyms and cinemas, heated outdoor swimming pools and vast garages in which to house luxury car collections.
For existing homes on the market in La Zagaleta, prices range from 3 million to 20 million euro with an average house price of 9,750,000€. Some of the more spectacular new builds are selling in the region of 30 million. In La Zagaleta, the sky is the limit, and the levels of security, privacy and exclusivity more than justify the investment.
La Zagaleta is located on the beautiful road to Ronda, just minutes from Marbella. With breath-taking views of the surrounding countryside, mountains and the Mediterranean, this exclusive area is one of the most coveted places to live in Southern Europe – and all just 20 minutes' drive to Marbella and 15 minutes to the beaches, top international schools including Atalaya, Laude, Aloha and Swans.
Within the municipality of Benahavis, the white village of Benahavis is a traditional Andalusian village, famed for its classic Spanish gastronomy. The area has several golf courses, including the Marbella Club Golf & Country Club, and the area has attracted the development of many quality complexes of villas, apartments and townhouses in the area, making this one of the safest and most desirable residential areas of the Costa del Sol, and a vital component of the Golden Triangle with Marbella and Estepona.
All the attractions of Puerto Banús including luxury yachting, designer shopping and international gastronomy are just a 12-minute drive from the gates of La Zagaleta.
With villas currently available from 4,500,000€ in the privileged surroundings of La Zagaleta, we would be delighted to discuss our curated selection of properties with you. Please contact us on
Tel: 951 50 20 10 or email: info@dallimoremarbella.com