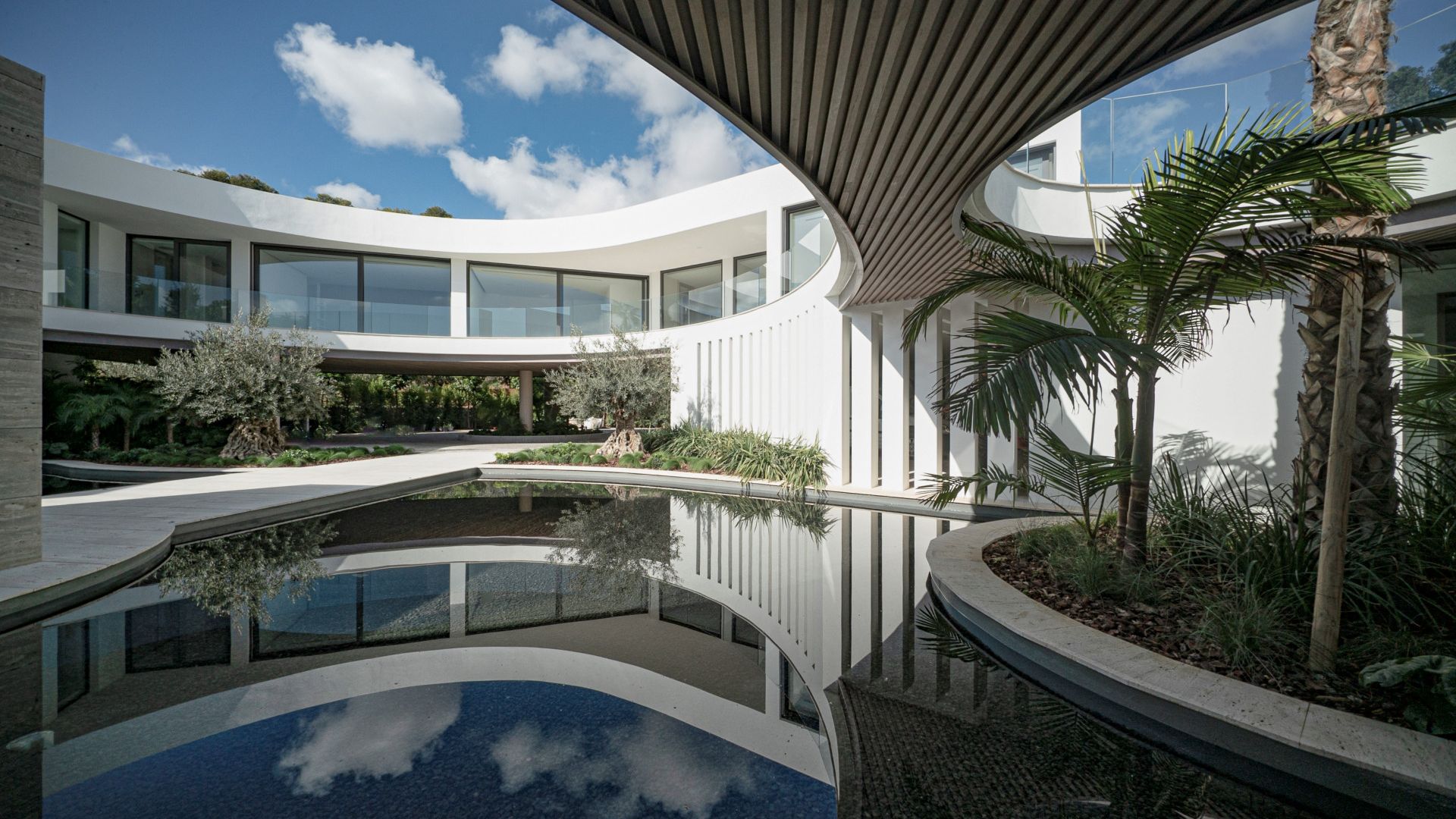 CONSERVING YOUR HOME'S ENERGY
Sep 7, 2022
Did you realize that if you are considering selling or renting out a property in Spain, you are required to have a current Energy Performance Certificate? Even if you are simply enjoying your property or holiday home, the assessment process can help you monitor and cut the running costs of your home over time. With electricity costs in Spain up by a 50% increase on 2021, this has to be a good thing, while overtime it will lead to a more sustainable future.

The EPC is an official report, carried out by a qualified professional, which rates the efficiency of energy consumption in the home, as well as the level of carbon dioxide emissions produced.

After reviewing factors including insulation, window quality, heating systems and efficiency of electrical appliances, your property will be awarded a rating from A-G, with "A" being the most efficient, and "G" the least.
While the rating may not directly affect the pricing of your property or rental, buyers and renters are more likely to be attracted to energy efficient homes, which is why securing a rating is valuable – especially as the certificate is valid for a 10-year period.
If you own a new build, then this process should be taken care of by the developer, but if you are the seller or owner of a property that you intend to rent out for longer than 4 months, then obtaining an Energy Performance Certificate is down to you.
Having your home energy rated can help you to save on costs in the long term. Assessed with a points system, the average rating in Spain is in the lower bracket at "E", so the majority of homes have room for improvement.
The cost of obtaining a certificate ranges from 150-600€ depending on the size of the home.

Before you call in a registered EPC assessor, consider the following:
– If renting out a property for holiday rentals, you will need this certificate in order to obtain a touristic licence from the Spanish authorities. If this is not in place, you could be liable for a fine. It is also valuable to include the rating in any advertising you do to promote your property for rental or sale.

HOW TO IMPROVE YOUR HOME BEFORE ASSESSMENT

The age, size and construction of your property will affect the overall energy efficiency – clearly new-builds are designed to be more energy efficient. Poor insulation, low window quality and electricity guzzling appliances are going to negatively impact your rating, so consider an upgrade before you call in the EPC assessor. Here are a few tips:

– Double glazing your windows can up your score by 5-10 points
– A new boiler could add 40 points
– LED lighting consumes up to 80% less electricity than traditional lighting – and with less emissions.
– Install ceiling fans, and use quality digital fans for cooling off– both of which consume much less electricity than air-conditioning.
– Wall cavity insulation will also upgrade your points considerably.
– Replace old electric appliances for new, energy efficient ones
– Replace an open log fire with a log-burning stove – this will increase efficiency of heating from 15% to 70%. Wood-burning heating is around 30% cheaper than electrical heating. Wood is not considered a fossil fuel and contributes less carbon dioxide emissions being considered "carbon neutral".
– Be aware that cooling & heating take up approximately 47% of a home's energy consumption, 20 % lighting, water heating 14%, washing machine and dryer 13%, oven 3-4%, dishwasher 2%.
MORE ENERGY SAVING IDEAS:

– Seal your windows to avoid heat loss
– Switch off appliances & unplug chargers
– Consider contracting less power from your energy provider
– Switch to low flow showerheads and be mindful of using less water
– Make the most of the natural light in your property
– Install a smart metre to monitor energy consumption. The smart metre measures how much power is consumed every 30 minutes, and how much this is costing.
– Check out the cheaper times of day for using electricity with your energy provider.
– Switching to solar power will make a considerable improvement of your energy rating. A 4 Kw system can up your score by 15 points taking your rating up a whole grade.

The Marbella town hall and authorities on the wider Costa del Sol are investing in multiple projects to create a more sustainable future for the area, while many new properties and developments in Marbella offer excellent EPC ratings.

With 72% of global greenhouse gas emissions produced by households, reducing your household's carbon footprint positively impacts overall energy consumption and pollution. And with the current steep price hikes in energy supplies in Spain and across the globe, as well as recent restrictions on air-conditioning for businesses in Spain, keeping energy consumption in check is more important than ever.