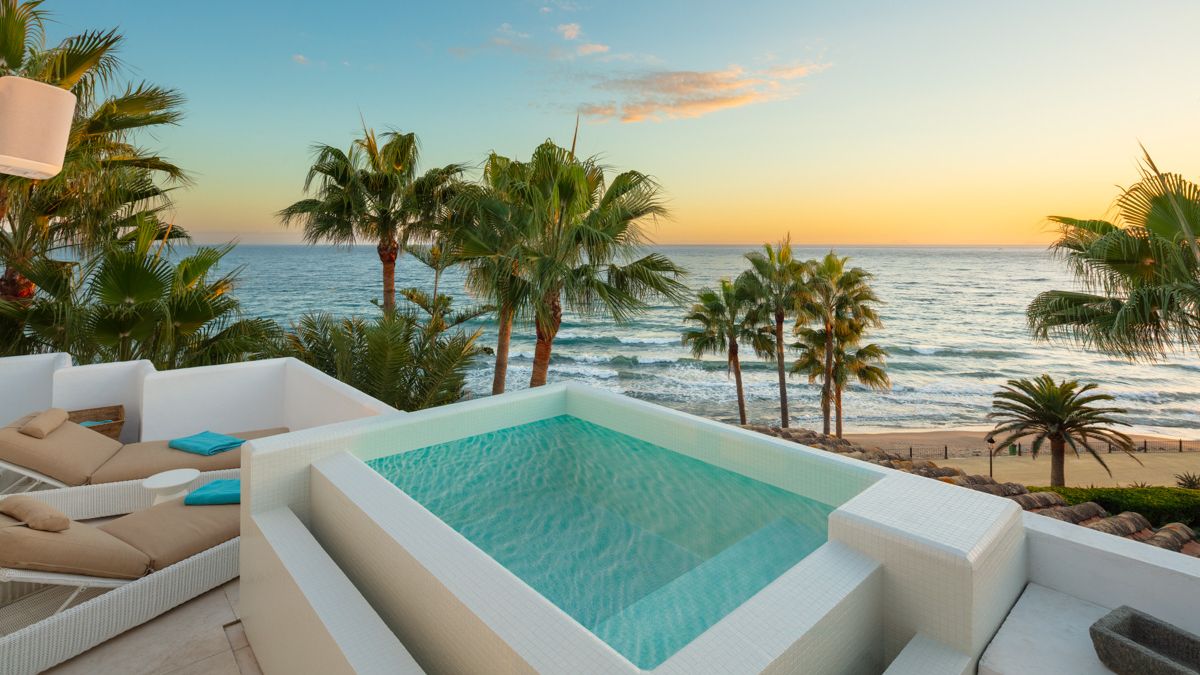 HOW RESILIENT IS THE MARBELLA PROPERTY MARKET?
Oct 6, 2022
With rumblings in the press and among financial institutions about a variety of economic factors combining which, in theory, will create  a slow-down in the Spanish property market in the coming months, how bullet proof is the unique and currently buoyant Marbella property scene?   Read on for 10 good reasons why buying in Marbella has never been a better investment.
Undeniable events worldwide, in Europe and in Spain are giving concern about a potential downturn in the Spanish property market in the coming 6 months. These factors include the following:
Inflation in Spain is at 9 %
Higher interest rates (50% of sales in Spain require a mortgage) Currently at 2.5% – set to rise to 3%.
Recession and historically high energy prices in Europe
Higher prices for construction – up 15% – which will be reflected in price of new builds and developments.
There is a strong possibility that these facts and figures will have an impact on the property market in Spain – and other countries in Europe therefore affecting the buying power of potential home buyers in Spain.  
Banks and property valuation companies in Spain are suggesting that a 10-20 per cent price reduction may occur in the Spanish property market as a whole.
MARBELLA PROPERTY STRONGER THAN EVER
However, owing to the growth and development of Marbella and the upward trend in the housing market in the resort in the last decade, there is every reason to believe that Marbella will not be significantly affected by a general downturn in pricing or transactions in Spain.
The housing market in Spain is strong, and according to Idealista, Spain's most prominent property portal, confidence in the Spanish property market is at its highest level since 2014.
 10 reasons that affirm Marbella as a uniquely desirable destination for property purchase with a resilient housing market.
Second quarter sales in Andalucía in 2022 were up 9% on the previous year.
8 out of 10 buyers in Marbella are foreigners with high spending power.
The main nationalities purchasing are: British 16%  Swedish 14% Belgian 9 % while the Middle Eastern, German and Polish markets are strong.
Demand for luxury properties -and sales of villas over 4 million € – has increased enormously, and in key areas of Marbella demand is outstripping supply of luxury homes.
There is no low season in Marbella – a major draw attracting buyers, remote workers and investors buying to let. With golfers, families, remote workers and part-time residents all flooding into Marbella year-round, the rental market is buoyant. Additionally, there is a general shortage of rental property in Spain. The short-term rental market in Marbella is exceptionally lucrative with holiday lets for luxury villas in the tens of thousands per week in July and August.
Billions of euros have been invested in Marbella in the last 10 years in properties, infrastructure and facilities including heavyweight investment from hotel chains including the ultra-luxurious Four Seasons Hotel & Private Residences, the recently inaugurated Hard Rock Hotel and a major refurbishment underway at the Hotel Los Monteros.
One of the reasons Marbella is protected from the storms of the housing market is the fact that the city has a mature, highly-developed and fast-moving housing market offering a wide choice and price range, with luxury properties available from an investment of 250,000€.
Hundreds of luxury villas and apartments are being constructed in gated communities, with abundant outdoor space, swimming pools, leisure and co-working facilities, perfectly adapted to the demands of home buyers in Marbella. Similarly, a trend for renovating and refurbishing older properties and selling them on at considerable profit has created highly lucrative returns on investment for home buyers and investors.
A major new investment programme by Marbella Town Hall has just been presented to the Regional Government of Andalucía. The plan includes expansion to the network of roads, new parks, a train line and extensive planting of trees. Marbella already has a much higher per capita ratio of green space at 29 m2, almost double the EU recommended allowance of 15 m2 per person.
10. Exceptional Quality of Life
 As a luxury, internationally renowned beach resort with a unique microclimate and an exceptional quality of life, the Marbella property market is consistently resilient.
Offering more than 300 days of sunshine a year, 27 kilometres of beaches, superb golf and sports facilities, the authentically Spanish Old Town, excellent international schools, security, proximity to international airports, within two hours' drive of Andalusia's unique cultural treasures in cities including  Málaga, Seville, Granada, Cordoba, Jerez – and the Sierra Nevada for skiing – investing in property in Marbella is investing in an exceptional way of life, unique in Spain.