Marbella's Most Luxurious Properties: Our Top 5
Oct 21, 2022
Marbella's high-end property market continues to thrive, something that just got confirmed by the sale of villa olympus in Cascada de Camojan, a luxury mansion with an asking price of 27,500,000€
But, Marbella has more ultra-luxurious mega-mansions for sale.
Below we give you a good selection of some of Marbella's most expensive properties currently on the Market:
5. Casa Orquidea – El Herrojo Alto – 14,000,000€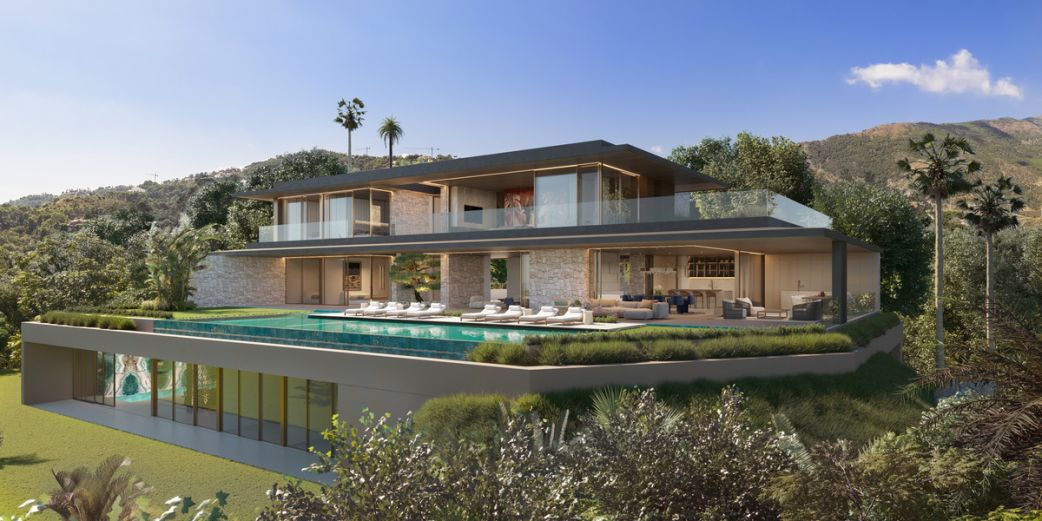 On the top of Herrojo Alto, with panoramic views, sits a true masterpiece of house– Casa Orquidea.
Driving up the scenic and green roads of the gated community Herrojo Alto you will arrive to the entrance of Casa Orquidea. Parking on the large driveway of the house you are welcomed by a modern house with nice natural elements.
The entrance to the house offers plenty of light and a breathtaking views through the houses and it´s large floor to ceiling windows. Built by the wel renowned developer  Casas Fintech, this property is a must see!
MORE INFORMATION:
CASA ORQUIDEA
4. Villa Otto – Los Flamingos – 20,000,000€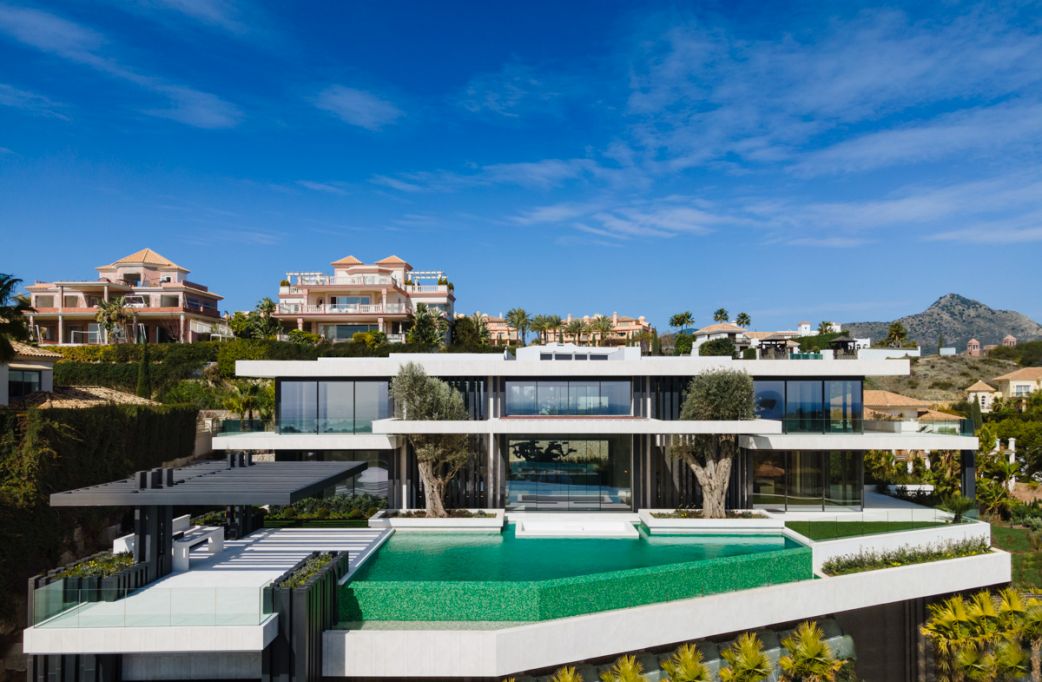 A masterpiece of modern design, this superb contemporary home is an architecturally stunning property located in the prestigious neighbourhood of Los Flamingos, Benahavis. Overlooking the golf course, the striking design and spectacular nature of this fabulous home render it a a totally unique and coveted property within the luxury sector on the Costa del Sol.
Designed by a leading architect, every last detail of this show piece has been finely tuned to create not only a wow factor, but to enhance the quality of life of the people living in this wonderful villa.
MORE INFORMATION:
VILLA OTTO
3. Villa Nuraya – La Zagaleta – 25,000,000€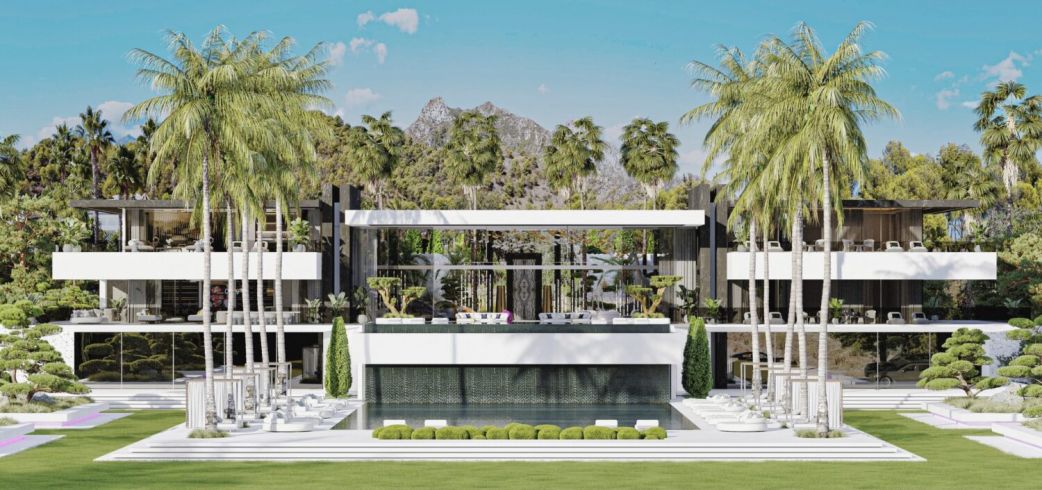 A one-of-a-kind turkey projects that forms part of our D-Luxe Designs. This villa is sold fully off-plan with construction being started when the plot is bought by the new owner. An absolute masterpiece of creativity representing the very best in contemporary luxury architecture and design. Conceived on a grand scale for a prepossessing plot with stunning views, this large-scale villa is the ultimate dream home for luxurious living by the ocean.
More information:
VILLA NURAYA
2. Villa Verdiales 1 – Puente Romano – 28,900,000€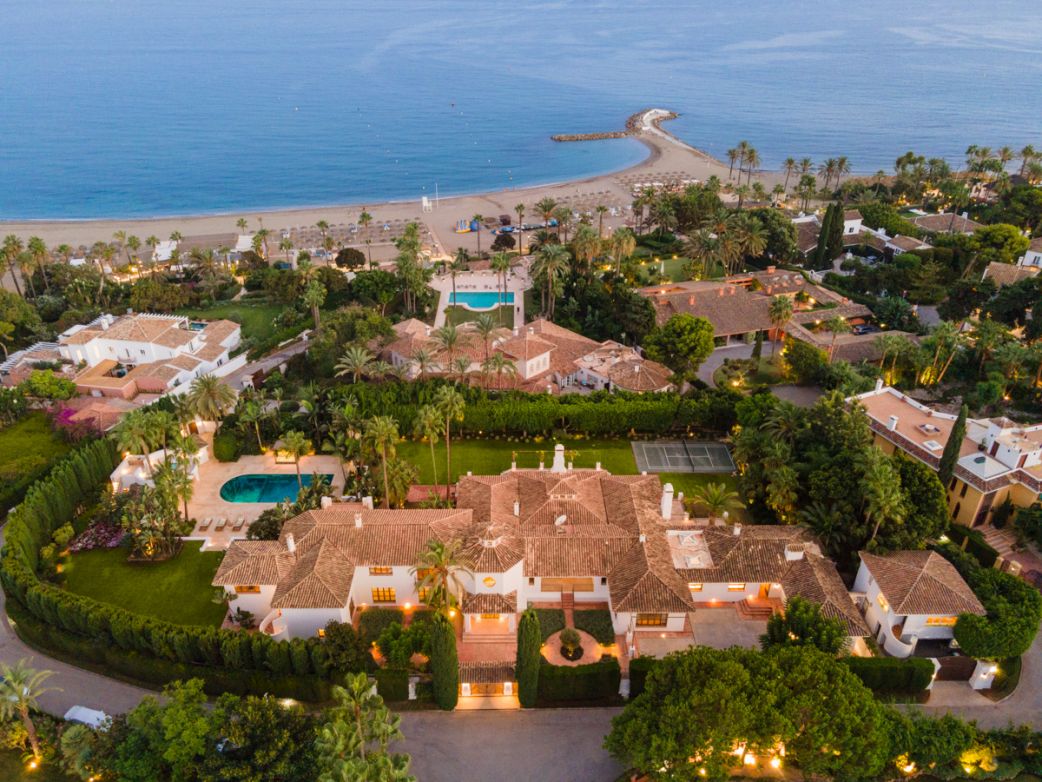 Located within the Puente Romano resort you can find this unique piece of art priced at nearly 30 million euros.
The property is located a mere 50 metres from the beach, with all of The Golden Mile's amenities on its doorstep. Verdiales 1 has been finished to the highest specifications and each corner of the premise being thoughtfully curated, using natural elements and sophisticated furniture pieces. This impressive villa boasts of 8 sizeable bedrooms, easily accommodating large families and their staff, providing a homely retreat during those long summers in Marbella. The villa offers a unique charm and serenity that is hard to match, despite its central location.
More information:
VERDIALES 1
1.Villa La Gratitud – Lomas de Marbella Club – 35,000,000€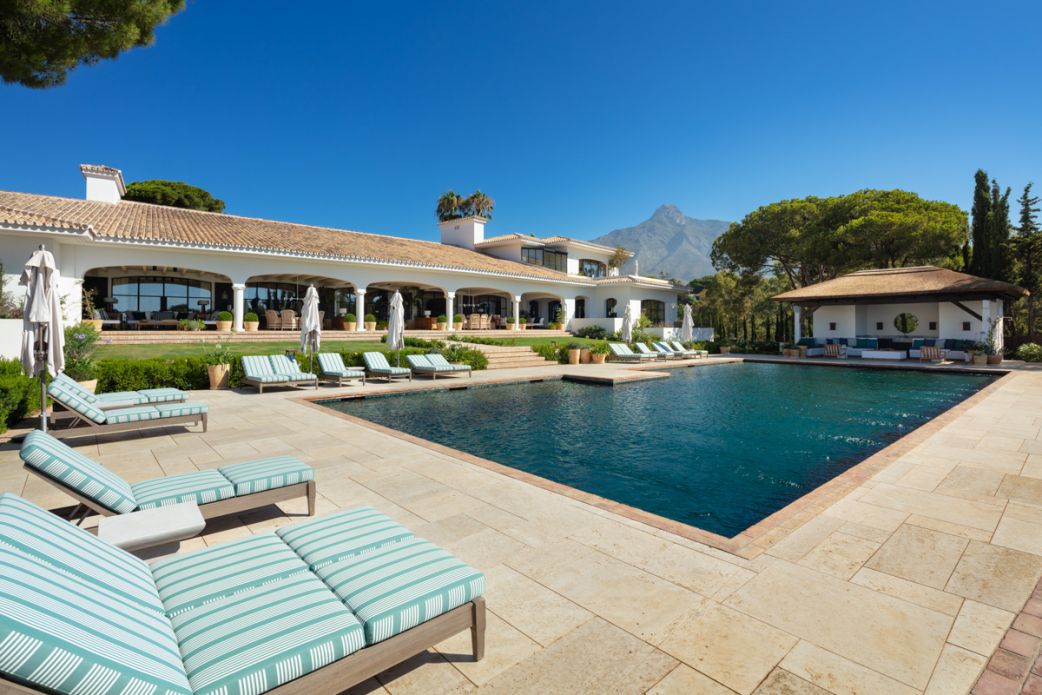 A unique Mansion located on Marbella's Golden Mile. With a pricetag of 35 million euros, this 16 bedroom villa is currently highest prices villa in the Marbella area.
With breathtaking and unencumbered panoramic views towards the Mediterranean Sea and the spectacular backdrop of the Sierra Blanca mountain range, built on an ample plot of 8.799m2 and impressive built of 2.001m2.
This authentic Spanish estate is located in one of the most sought after areas in the Golden Mile and has been crafted with bespoke finishes throughout. This property has the well deserved #1 spot in our list or Marbella's most expensive properties.
More information:
LA GRATITUD
But that's not everything!
Specializing in an extraordinary portfolio of the best New Contemporary Homes in Marbella, at NCH Dallimore Marbella we pride ourselves on sourcing the best personalized property portfolios to satisfy the demands of discerning buyers of primary residences, holiday homes and investment properties in the Marbella area and select locations along the Costa del Sol.
With many of Marbella's most expensive &  prime properties not being openly on the market, we would love to discuss your property needs and show you the best on- and off-market listings available.