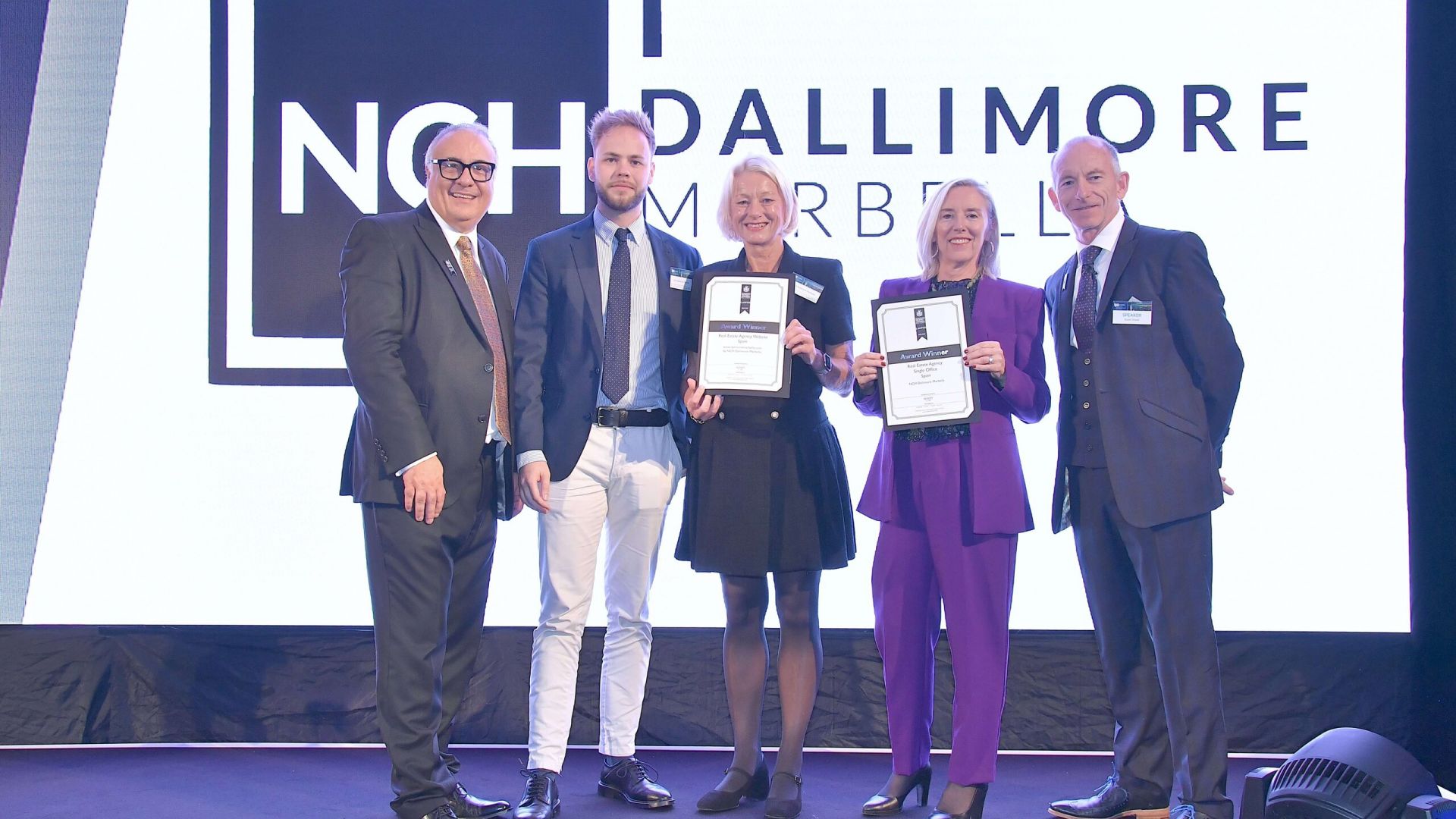 NCH Dallimore Marbella Winners of the International Property Awards
Nov 2, 2022
Last week the NCH Dallimore Marbella team was in London, attending the International Property Awards. Celebrating the work of property professionals worldwide including architects, designers, developers and real estate professionals.
The European Property Award 2022-23 is widely considered to be the most acclaimed industry award throughout the region.
On Thursday 27th October, during an intense day of networking among some 2oo attendees, interspersed with a series of relevant seminars, the prizes were allocated throughout the day, the event was held at the elegant Royal Lancaster Hotel in central London.
Attending the event were NCH Dallimore Marbella team members director Diana Dallimore, Communications Manager, Louise Cook-Edwards and Internet Marketing Manager, Bas de Boer.
After a couple of months of suspense, knowing we had been awarded prizes in all three categories we entered, we can finally reveal that NCH Dallimore Marbella has been awarded the following…
Real Estate Agent Spain,  Real Estate Single Office Spain and Real Estate Website Spain
To celebrate the awards, the IPAX event culminated with an elegant gala and prize giving ceremony at which attendees received plaques in recognition of their awards, along with enjoying  champagne reception and sumptuous 3-course dinner.
Receiving an award is an achievement recognised as a mark of excellence for property professionals. Judged by an independent panel of over 80 industry experts, the awards are in their 29th year. Judging focuses on design, quality, service, innovation, originality, and commitment to sustainability.
We would like to thank the judging panel for rewarding our experience, professionalism and creativity.
Covering over 50 different residential and commercial categories. Regional heats are staged for Arabia, Europe, Africa, Canada, Central & South America, the Caribbean, USA, UK and Asia Pacific.