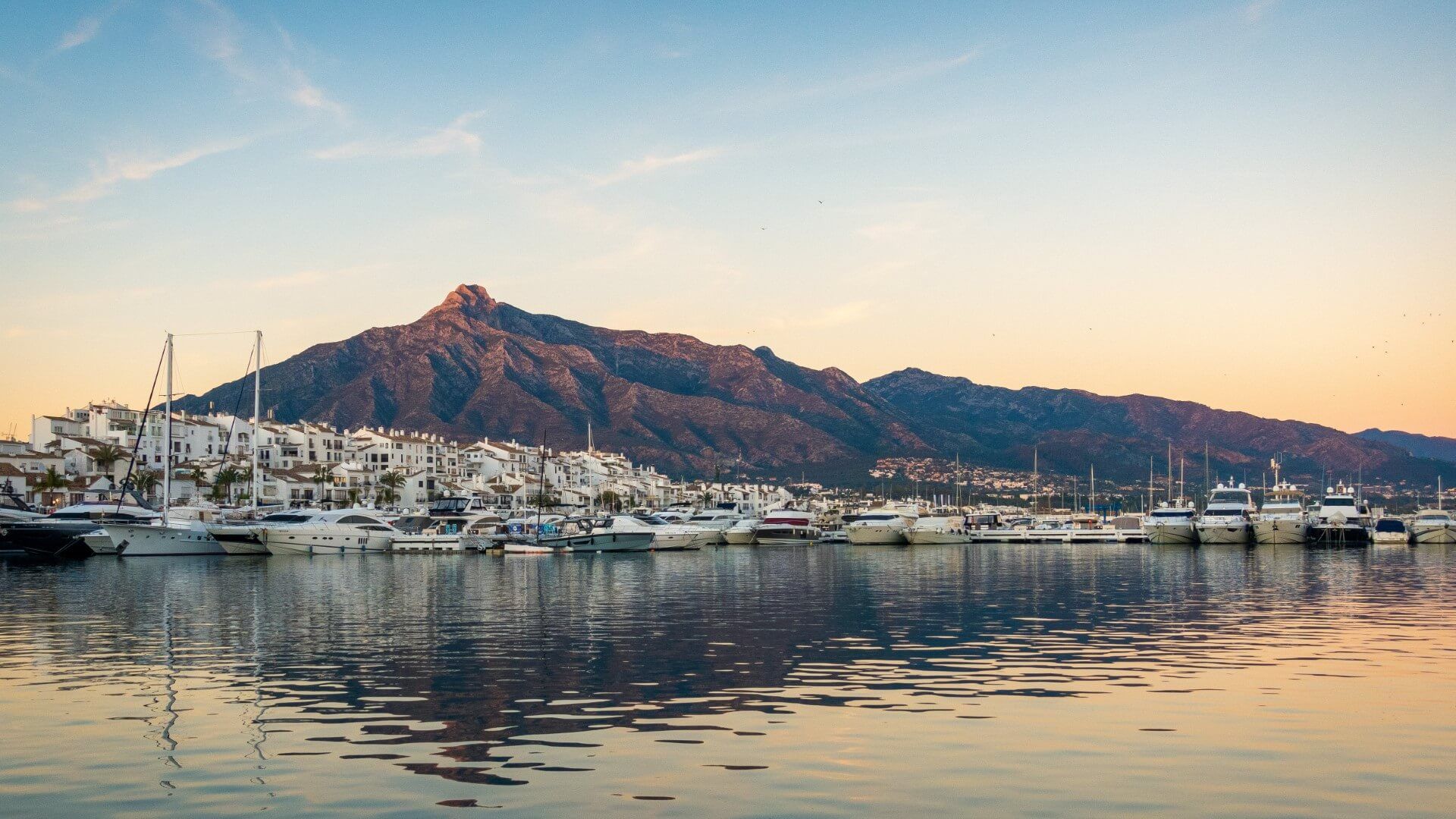 Marbella, A Thriving International Resort
Marbella needs little introduction. An internationally renowned Mediterranean resort on southern Spain's Costa del Sol, offering so much more than just beautiful beaches, Marbella has grown into a dynamic and exciting luxury international resort while retaining its unique, authentically Andalusian character. Home to dozens of nationalities, purchasing property in Marbella continues to be highly desirable whether it's for relocation, a holiday home or as an investment with rental potential.
With a superb superb stretch of coastline coastline stretching 27 kilometres, beaches, beach clubs and watersports are a key feature of life and leisure in Marbella. Add to this, golf, three leisure ports, yachting, a multitude of sports, fine gastronomy, designer shopping and enticing sophisticated nightlife, buzzing Puerto Banús, the quaint Old Town, and a unique, sunny microclimate climate and stunning scenery, the ideal backdrop for enjoying outdoor living, Marbella simply has it all.
Steadily growing since the 1950s, the resort grew from its humble origins as a fishing village into a sophisticated international resort, thanks to Prince Alfonso Hohenlohe who purchased beachfront land and created what is now the legendary Marbella Club, attracting his aristocratic friends and celebrities bringing with them a unique brand of glamour. The resort has since become a magnet for high society, while maintaining a friendly hospitable and welcoming spirit that has attracted a vibrant international crowd.
Properties to Suit Your Lifestyle
Offering attractions for all age groups and nationalities, and a stunning selection of beachside, town and golf properties – villas, townhouses, apartments and countryside fincas – for holiday homes or permanent residence, Marbella has become home to a thriving and dynamic international population.
Advances in technology and the trend for remote working, have attracted a new younger demographic to live in the resort or divide their time between Marbella and another country, drawn to the climate, outdoor lifestyle and vibrant leisure opportunities. This trend has multiplied since the pandemic as families and professionals opt to live in areas that offer quality of life, and properties with terraces and outdoor space.
The geography of Marbella, protected by the stunning La Concha mountain, confers a unique microclimate on the resort, with more than 300 days of sunshine throughout the year and mild winter temperatures. Marbella officially offers more green space per capita than any other town in Málaga province, with almost 30 square metres per local resident in parks, tree-lined boulevards and wooded areas. Where better to live for fresh air quality and year-round sunshine?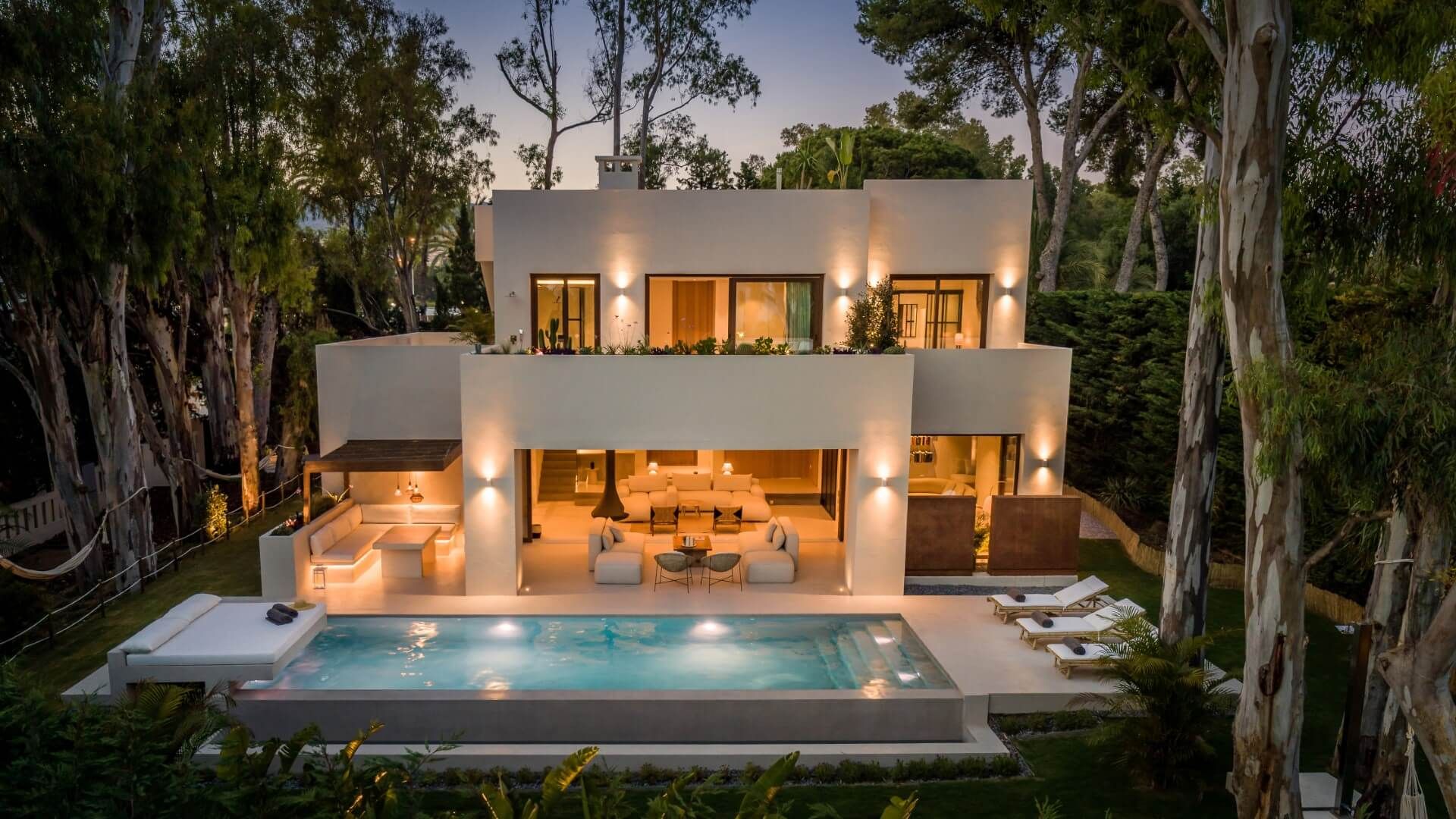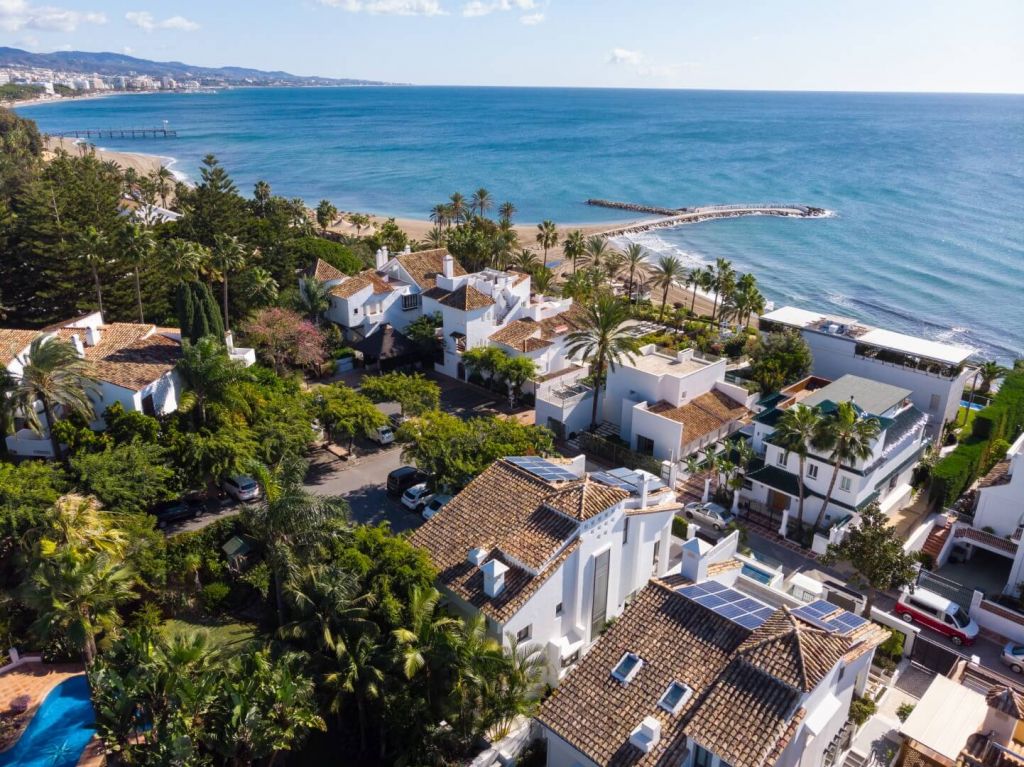 Modern Mediterranean Living
The enviable climate – coupled with a wide range of attractions including stunning beaches, trendy beach clubs, fine Spanish and international gastronomy, with a huge range of quality restaurants, lively nightlife, designer shopping, a charming Old Town and a secure modern infrastructure, are key attractions – appealing to the large population of second home owners, or international residents opting to buy into a unique and enviable lifestyle.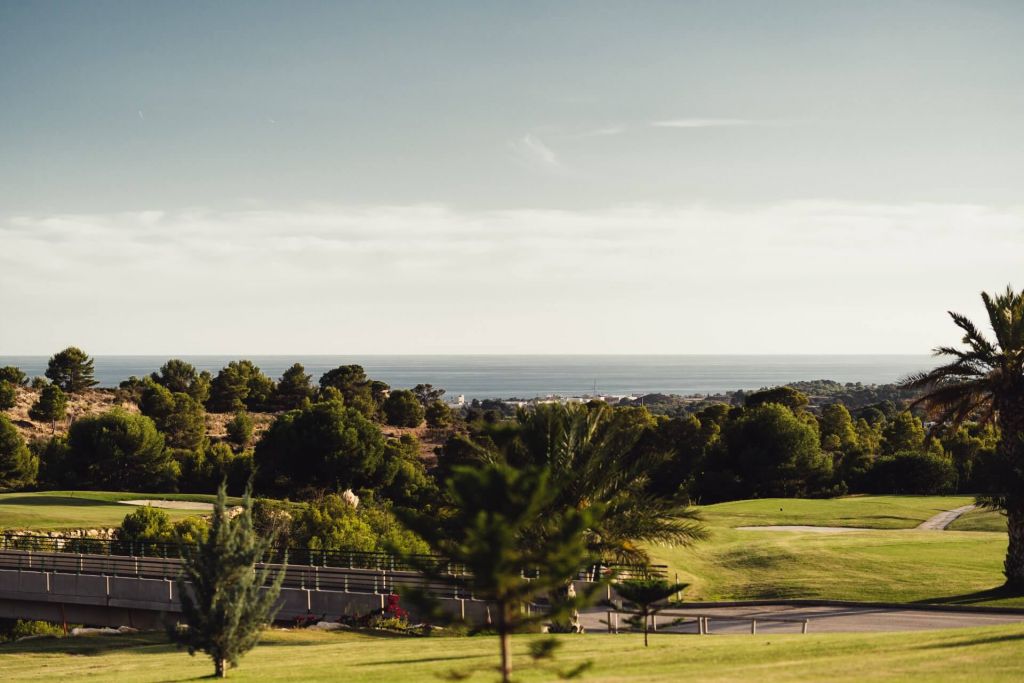 Golf & Outdoor Life
The Costa del Sol is a magnet for golfers with 70 superb courses – many of which are found in the Marbella area. With a choice of high-quality golf courses, all within easy driving distance, the prospect of year-round access to Marbella's beautiful greens and fairways is a key attraction for many wishing to make the resort their chosen place of residence.
Tennis and paddle tennis are very popular sports in the area, and with a plethora of racquet clubs to choose from, including those of the many 5-star hotels & resorts, with state-of-the-art gymnasiums and spas. The wide range of beaches offer watersports, while equipped with three leisure ports, sailing is also popular in Marbella.
Many of the new properties on offer also offer superb communal or private sports facilities, along with gorgeous outdoor and indoor swimming pools.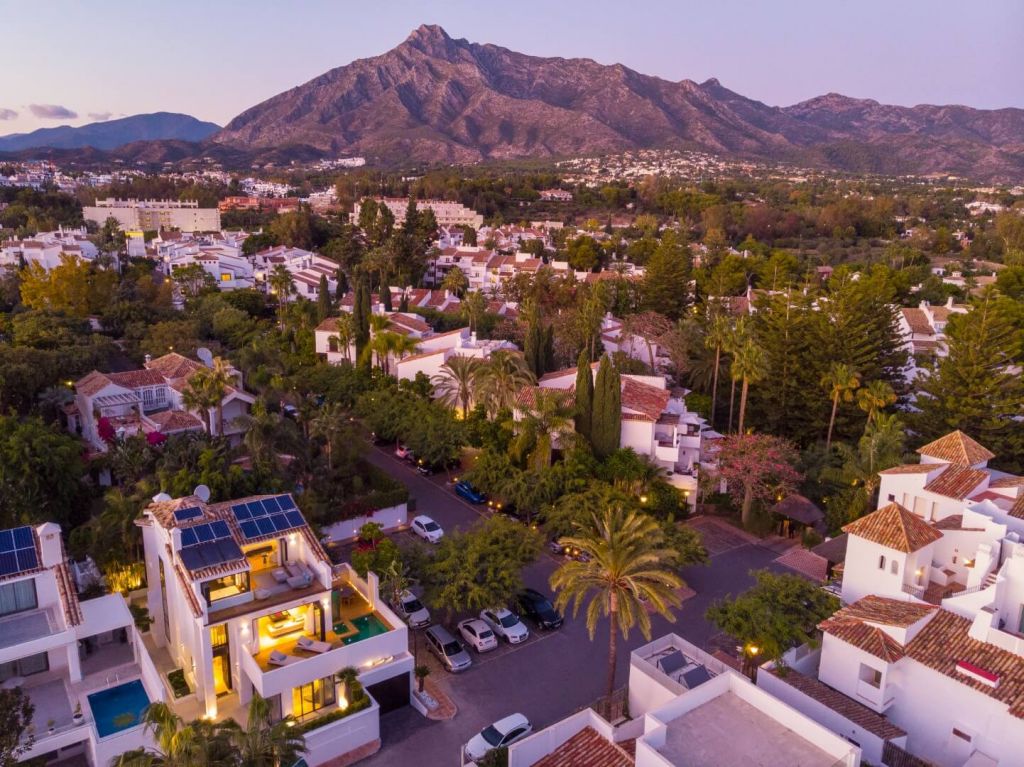 Natural Setting
Ideal for the outdoor exercise enthusiast, Marbella has walking and hiking routes in the foothills of La Sierra Blanca mountains as well as the recently inaugurated "senda litoral", the glorious wooden beach boardwalk or promenade adding to the possibilities for walking, strolling or jogging.
Heading inland, you come to the Sierra de las Nieves, over 20,000 hectares of countryside offering a wealth of walking and hiking routes with stunning scenery. Declared a UNESCO Biosphere Reserve in 1995, this protected land can all be found within a short drive from Marbella.
For the ski enthusiast, an easy two-hour drive will take you to the resort of Sierra Nevada – Europe's sunniest ski resort, which opens from December to April annually for exhilarating action on and off piste.
Marbella is ideally situated for two airports, Málaga and Gibraltar, and is within easy reach of most cities in Northern Europe.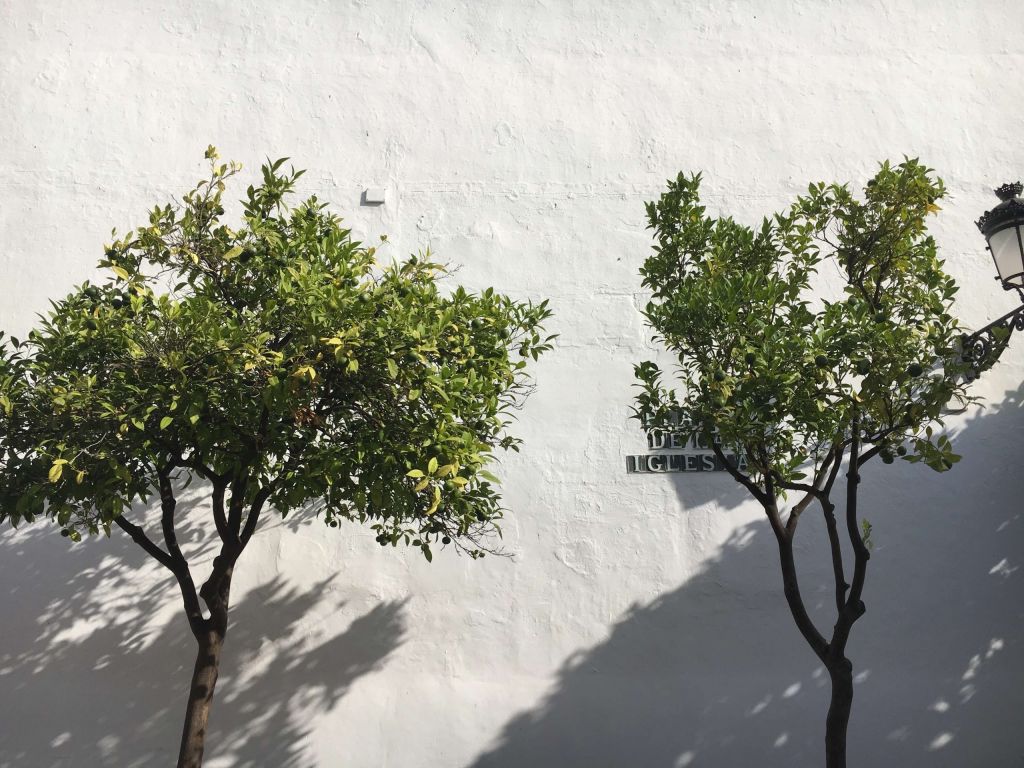 Authentic Town Centre
Marbella has a charming historical centre – the Casco Antiguo – or Old Town, an atmospheric labyrinth of narrow, centuries-old pedestrian alleyways, leading to a variety of boutique shops and quaint restaurants and bars just waiting to be discovered. Here you also find the ruins of a Moorish castle, the old City Walls and many authentic characterful homes – some of which are available to purchase, offering a unique living experience in the heart of the city.
Home of the annual Feria and a range of festivals and events, in the labyrinth of narrow cobbled, white-washed streets, the Old Town has gorgeous properties, many renovated and brought up to modern standards.
Close to the centre is the Palacio de Congresos, home to trade fairs and cultural events, and the centre of Marbella also offers several top-quality international schools. The area also has several fine interior design and décor establishments, including Pedro Peña, and an entire El Corte Inglés devoted to décor and furniture.
Where to Live in Marbella?
Marbella is associated with luxury living in idyllic beachside villas, but there is much more besides: think modern masterpieces of architecture, tasteful townhouses frontline to golf courses and gorgeous complexes of apartments offering high standards of luxury and leisure, along with apartments in the centre of the town, and country properties just a few kilometres inland. You are literally spoiled for choice.
The last decade has seen the rise of the so-called "White Revolution" – the trend for building beautiful contemporary homes; villas that are modern masterpieces of architecture, and developments with clean lines and a wealth of in-house leisure facilities, with more than just the traditional swimming pool, you may also find an indoor pool, spa, gymnasium, co-working area a bar and games room, boosting your quality of life.
A generation of talented "starchitects" have created outstanding unique signature villas and striking urbanizations perfectly adapted to the modern Mediterranean lifestyle on offer in Marbella. Many new-build apartments and penthouses are snapped up off-plan, to be enjoyed at prices below market value, and offering superb ROI when sold on.
With approximately 200 developments currently underway between Malaga and Sotogrande, this trend for contemporary living is thriving in Marbella and the Costa del Sol.
Depending on your personal preferences, requirements and budget, there is a property in Marbella for you. With prices from 300,000€ and upwards to several million, a wide-ranging budget will afford you a new leisurely lifestyle in Marbella.
Stretching 30 kilometres along the coastline from Cabopino to the east and San Pedro de Alcantara to the west, here are some of the key areas of Marbella offering unparalleled quality of life.