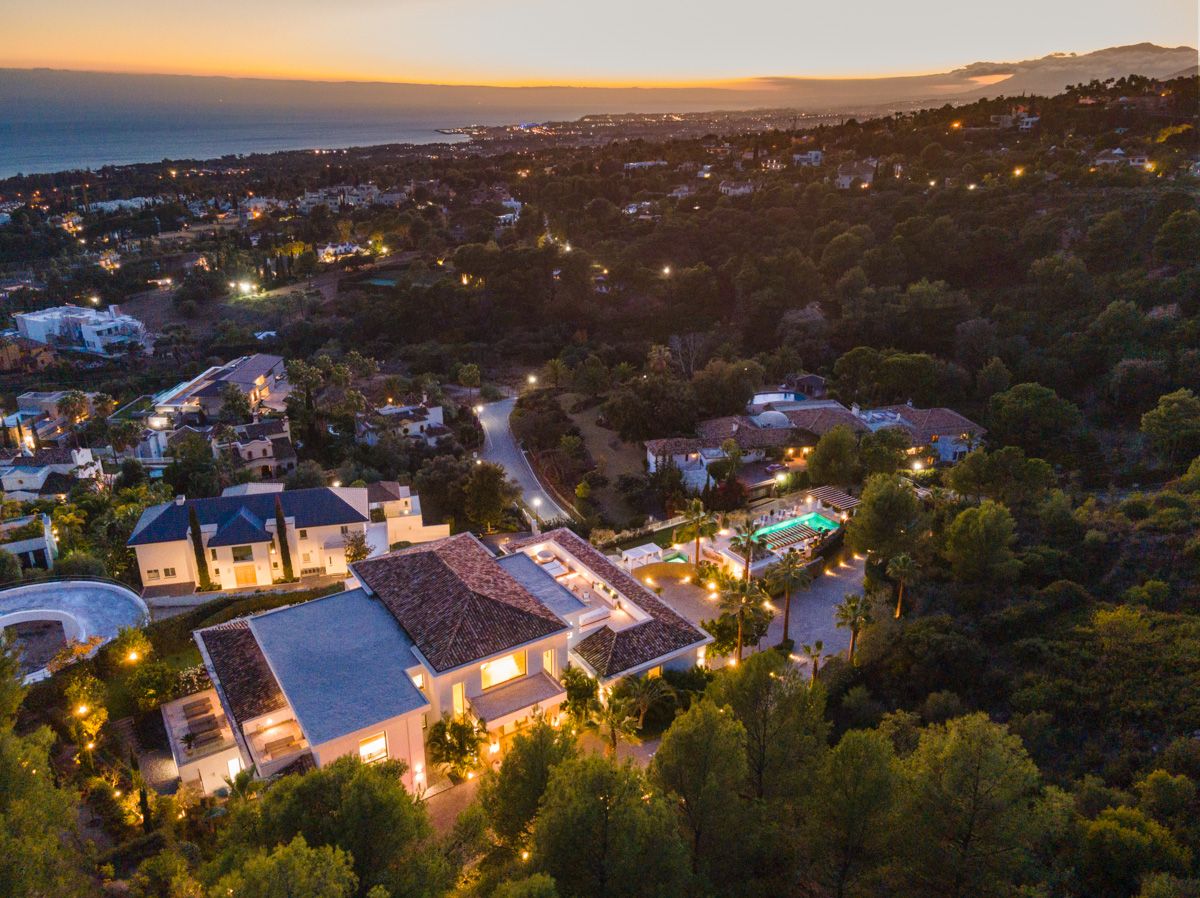 Guide to Sierra Blanca
Living in Sierra Blanca is literally hitting the heights in terms of luxury living in Marbella. A secure gated community, comprising some 250 luxurious villas and luxury apartment complexes, Sierra Blanca nestles into the foothills of La Concha mountain creating a dramatic, protective backdrop while providing an elevated position from which to appreciate breath-taking, panoramic sea views. With wide, spacious palm-lined avenues, and eye-catching luxury mansions, this desirable address is Marbella's equivalent of Florida's Beverly Hills. Large neo-classical mansions sit alongside avant-garde masterpieces, and luxurious high-end apartment complexes with signature interior design, in lush, sub-tropical gardens with infinity pools, staff quarters and an infinity of luxurious details.
A secure, gated community, everything about Sierra Blanca exudes wealth and prestige. You can expect to see a wide range of luxury vehicles circulating in Sierra Blanca in keeping with the elevated mood. Even the street names – in homage to great composers, such as Mozart, Vivaldi – help to set the sophisticated tone of the neighbourhood.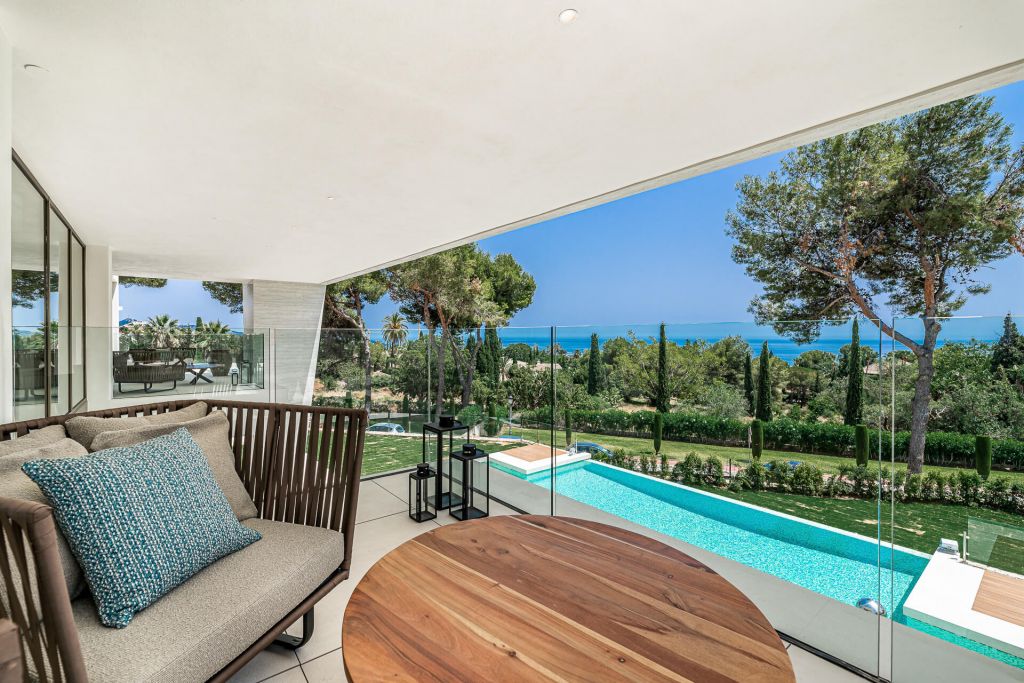 The Height of Luxury Marbella Living
Home to the highly respected Swans Sierra Blanca international school, as well as the MIUC (Marbella International University Centre), quality education is available right here. Within walking distance to Marbella town and beach, and directly above the Golden Mile, luxury city living in Sierra Blanca comes at a price, with average properties selling for 4-5 million euro, with myriad mansions selling in the 10-20-million-euro bracket. Thanks to the prestige, elegance, location and security of Sierra Blanca, land for building is scarce and at a premium, while properties on the market tend to change hands swiftly.
The site of the glamorous Starlite Festival, a cycle of concerts by top Spanish and international performers, held annually in Summer, this exclusive neighbourhood offers a wealth of advantages. This year's highlights include Diana Ross, Plácido Domingo, Nile Rogers & Chic, Cristina Aguilera, Luis Fonsi and Andrea Bocelli. The venue becomes a hub for summer leisure with bars, eateries and dancing to complete the scene.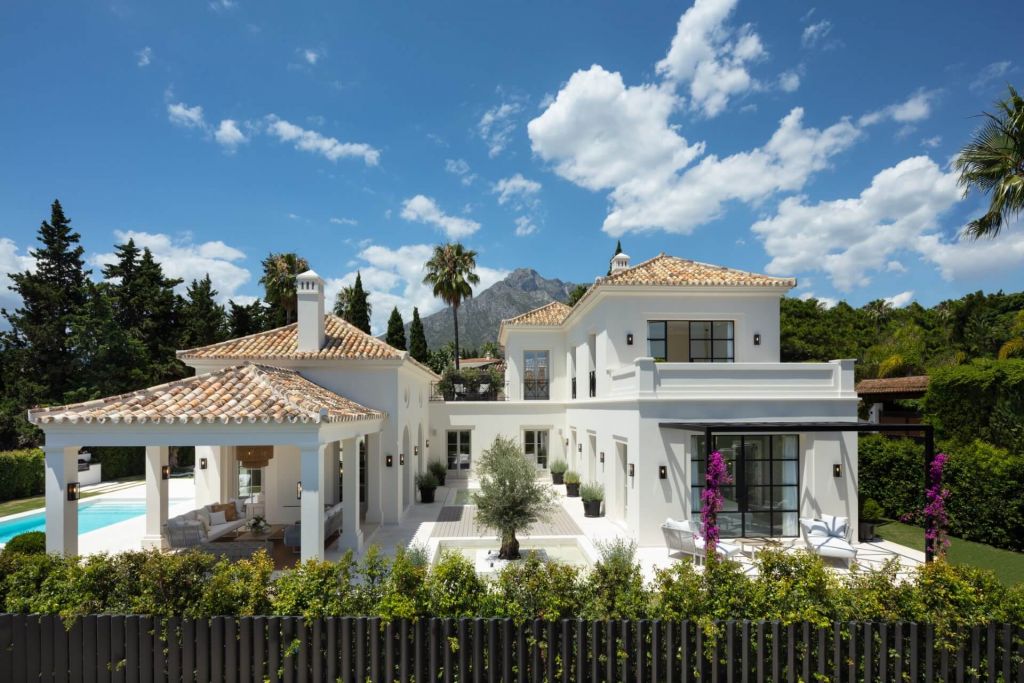 Nieghbouring Sierra Blanca
North of The Golden Mile, below Sierra Blanca you come to the attractive residential neighbourhood of Nagüeles, replete with desirable villas and luxurious developments of apartments and townhouses. With town, beach, schools, shops and Puerto Banús all within easy access – less than 5 minutes by car – this beautiful area is an enduringly popular place to purchase property in Marbella.
In an even loftier location is Cascada de Camojan, an area of natural beauty slightly higher into the foothills than Sierra Blanca, yet still within easy reach of all Marbella's attractions and amenities. Offering privacy within an exuberance of nature, and a backdrop of hiking routes, this area is also home to a wealth of beautiful, exclusive properties. The winding country road inland to the charming white village of Istán also forms part of Sierra Blanca, comprising villas, country fincas and developments with stunning lake and mountain views. This area is also home to the Manolo Santana Racquet Club one of Marbella's most popular sports clubs in an idyllic setting.