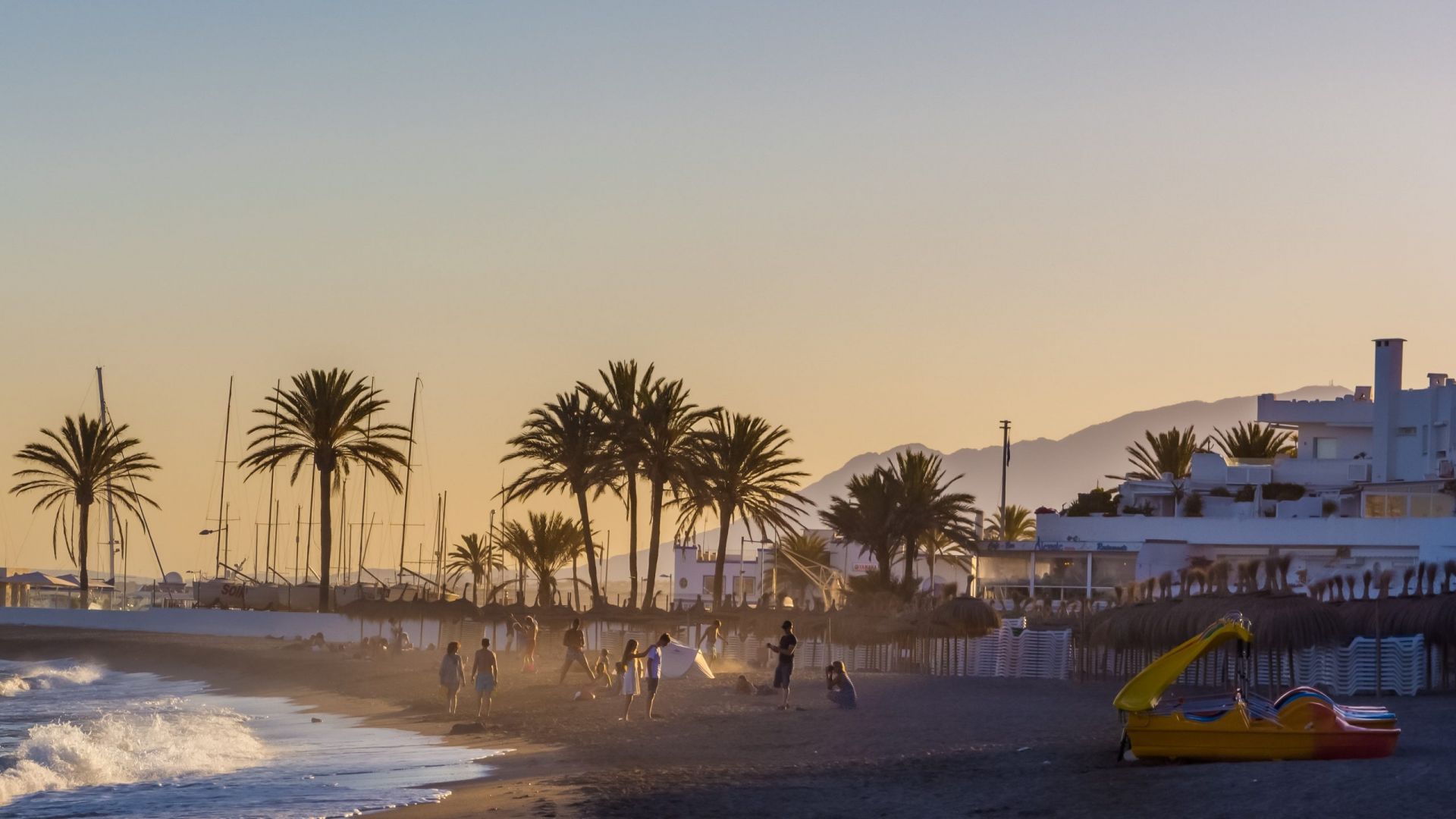 THE RISE & RISE OF THE MARBELLA LUXURY PROPERTY MARKET
Mar 16, 2023
While there are rumblings of a downturn in the global property market, all facts and figures seem to point to nothing but growth in the luxury property market in Marbella in 2023.
With sales of homes valued at 4 million euros plus doubling in the last four years, sales of villas of 10 and 20 million euros are increasingly common, new build properties are selling out in months off-plan and demand is outstripping supply for homes in the 1-2 million-euro bracket. Marbella it seems, is more than consolidated as a destination for luxury homes.
The resort of Marbella has long been considered the place to be for the international jet-set, leisured millionaires and wealthy retirees attracted to the warm Mediterranean shores, golf courses and the leisurely Andalusian lifestyle.
The last decade, however, has seen serious changes in the demographic of home buyers in Marbella. The trend is now that younger, trendier, wealthier individuals are investing in property in Marbella; the average age of buyers is now early 40s.
Many individuals and families, liberated by remote working possibilities are flocking to the resort attracted by the new wave of beautiful contemporary properties perfectly adapted to a modern Mediterranean lifestyle – homes designed to maximize enjoyment of the al fresco lifestyle offering chic design, flooded with natural light and blending into the natural environment and the high ratios of green space available in Marbella.
Year on year house prices have been on an upward trend for 5 years and as more people move to the area, this has a snowball effect on investment in the area. Some 250 new build developments are currently underway on the Costa del Sol, with the more luxurious properties centred around the  Marbella area.
Add to this literally billions of euros flooding into the area, not just in luxury housing, but infrastructure, hotels, schools, health and medical centres, leisure activities, shops, restaurants – and all attendant service businesses – and Marbella has now become internationally renowned as a quality destination.
Now the influx of buyers are not just contributing to residential tourism with second homes; many families and businesses are choosing to relocate to the area to take advantage of the lifestyle – even more so since the pandemic highlighted the need for a healthy environment, with clean air, sunshine and plenty of green space, 29.7 m2 per capita, which is almost double the amount recommended by the World Health Organization.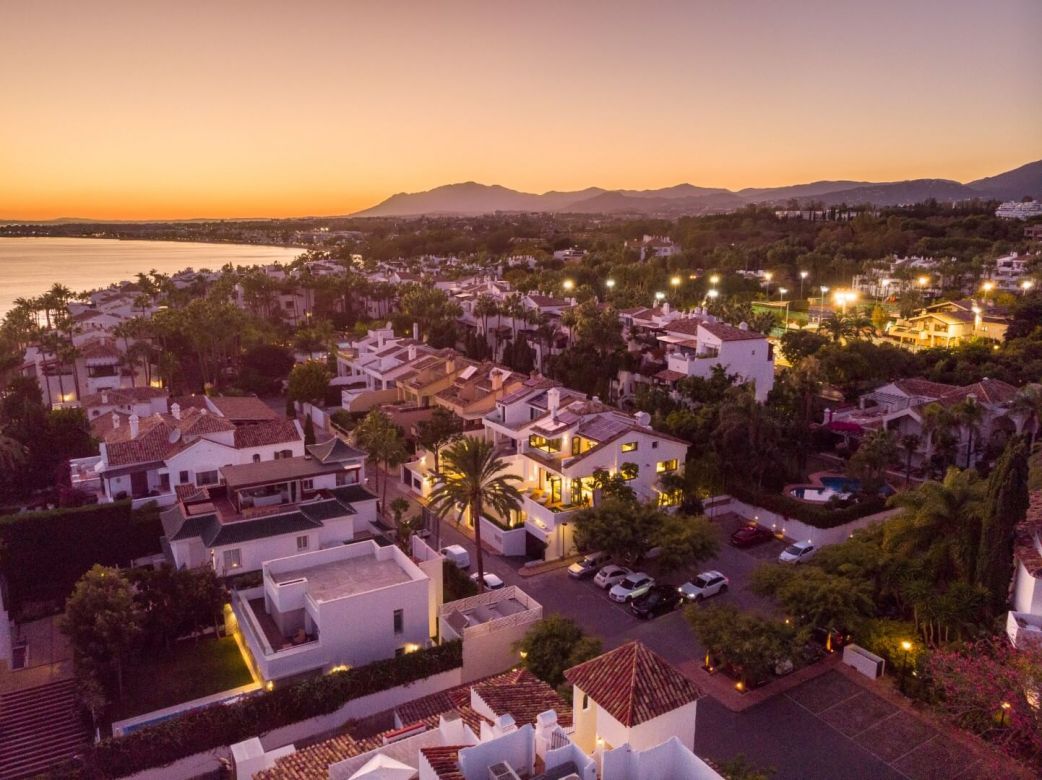 Marbella & Spain adapt to the 21st century lifestyles
Factors that have facilitated this new wave of relocation include the Golden Visa, introduced into Spain in 2013, which offers residency to those people investing more than 500,000 € in property.
The trend for remote working – especially prevalent since the lockdowns – has led many individuals and families to review their lifestyle and realize the possibility of moving abroad or spending periods of time remote working in countries with an attractive lifestyle such as Spain.
In Marbella, many new developments are built with remote working professionals and entrepreneurs in mind.  Apartment complexes with co-working areas, gyms and pools are the norm, appealing very much to people with geographic flexibility.  In March 2023, Spain will release a new visa for Digital Nomads, offering temporary residency for those individuals looking to work remotely for periods longer than 90 days. (For full details, see our blog link….).
One of the key factors in the current boom in luxury property in Marbella is the exceptional quality of homes available.  Mindful of ever more demanding buyers, developers are creating homes with the finest materials to high specifications, clever use of space, balance between indoor and outdoor living areas, exuberant landscaping, refreshing water features and a host of creature comforts such as air-conditioning, underfloor heating, walk-in wardrobes and underground parking now come as standard.
Renovate for ROI
A fervent demand for quality villas in prime locations, such as beach front and frontline golf has created a trend for spectacular refurbishment of existing villas which are transformed from classic Andalusian style into modern masterpieces ideally suited to contemporary living.  Frequently doubling the sales price, such investment properties are snapped up, while there is no shortage of buyers ready to pay the premium to move into a spectacular new home in a prestigious location.  This trend has breathed new life into exclusive neighbourhoods such as Nueva Andalucía, Sierra Blanca and the Golden Mile, where superb new luxury villas and apartment complexes are also in great demand.
Light, bright, imaginative architecture, sustainability, water features, living walls, hi-tech smart technology, home spas and cinemas, games rooms, infinity pools – all manner of luxuries are served catering to expensive 21st century tastes.
High inflation has pushed up the price of building materials, but the sharp price hikes in Marbella are also due to the high price and limited supply of land for building, along with exceptional demand.
Who are the Buyers?
Marbella is one of the most successful multi nationality societies in Europe. With a resident population of 150,000  – this figure swells to at least double in the summer.   At least 30 per cent of the population is made up of the 140 nationalities registered with the Town Hall.
In the current market, around 85 per cent of properties in Marbella are being snapped up by foreign buyers who clearly see property here as a good investment.
In 2021 – British buyers, despite Brexit  –  were still the main buyers – making up 16% of all buyers, coming in a close second were the Swedes with 14 % and the Belgians with 9 %.   Also among the property buying mix are French, Dutch, German, Saudi Arabian, Lebanese, Polish – and more recently buyers from the US.
Increasing wealth, new millionaires, low interest rates on finance – although most luxury property transactions are carried out without finance.
Another trend on the rise is buyers investing in properties following video tours and walk-throughs of selected properties,  without actually visiting in person.
Why Marbella?
There is no doubt that Marbella is a unique destination in Spain for luxury and leisure. Since Europe's aristocracy put the resort on the map in the 1950s, thanks to Prince Alfonso von Hohenlohe creating the legendary Marbella Club, people have been flocking to the area for luxurious vacations or to purchase a slice of paradise.  Growing steadily throughout the decades, accruing 5-star facilities, beautiful villas and elegant apartments in exuberant gardens with pools, Marbella's reputation as a first-class destination for holidays and second homes was consolidated in the 70s when Puerto Banús brought luxury yachting and hedonistic nightlife into the mix.  The trend for northern Europeans – and Spaniards  – buying second homes in Marbella has steadily grown over the years, with only temporary dips coinciding with world economic trends.
Add to this, the unique microclimate created by the sheltering Sierra Blanca mountains that affords the resort around 300 days of sunshine a year, and you begin to understand why Marbella always compares favourably to other upscale destinations in Spain, and explains why demand for property is greater than ever despite the high price per square metre.
Currently, Marbella ranks as the 3rd most expensive location in Spain for property purchase with prices averaging 4,006€/m2.
The most expensive municipality is Benahavis which forms the so-called Golden Triangle with Marbella and Estepona, forming one of the most affluent enclaves in Spain.  Prices are currently averaging 5394€/m2 in Benahavis, and 2,887€/m2 in Estepona.
With a wealth of contemporary properties and refurbished Andalusian gems, this area is the focus for luxury property buyers here on the coast.  Meanwhile, the number of properties sold in Marbella in 2021-22 is  still significantly higher than Estepona and Benahavis.
The second most expensive neighbourhood for property purchase in Spain is the exclusive beachside area of Calvia, on the island of Mallorca at an average of 4800€/m2. Third most expensive per metre is Marbella's elegant residential neighbourhood Sierra Blanca, nestling in the foothills of La Concha mountain and 4th most exclusive location in terms of price per square metre is Cascada de Camojan, home to some of Marbella's most desirable mansions.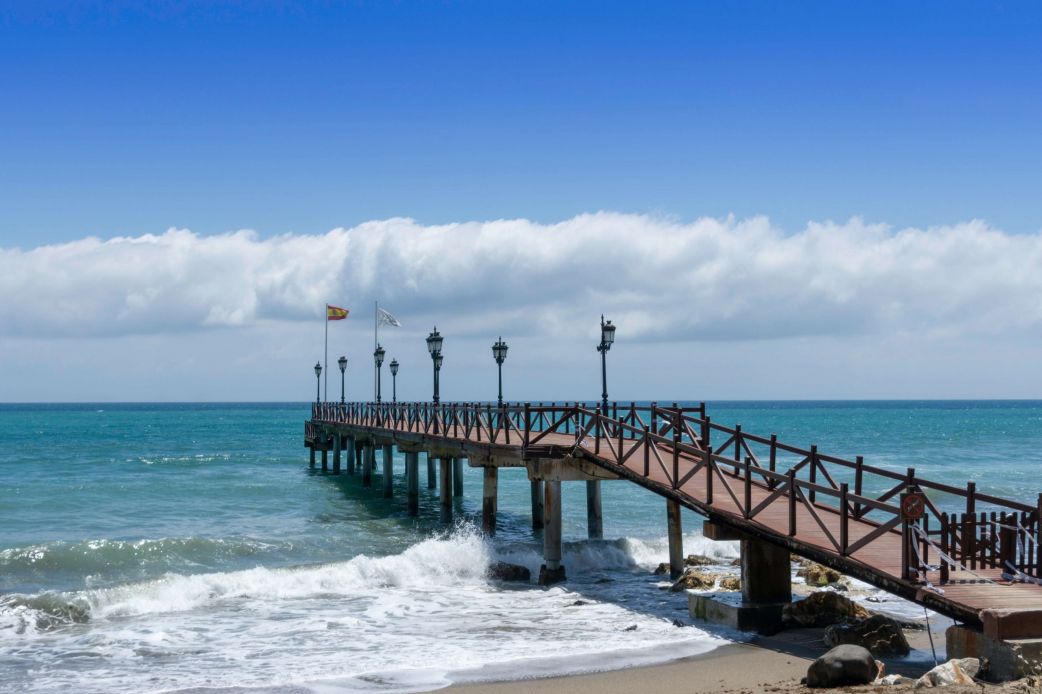 A Good Investment
Aside from the attraction of the resort itself, there are other reasons why people opt for property in Marbella. Here are just a few:
Importantly, in 2022, the Junta de Andalucía, the Regional Government eliminated the wealth tax, as well as reducing tax and stamp duty on property purchases – all of this to incentivize buyers.
Investment in the area is strong from both local Town Hall and Regional Government – millions are being pumped into consolidating the brand of Marbella with improvements to beaches and infrastructure, cultural and sporting events with 7 million€ due to be invested in green zones, parks and gardens.
The urban plan is controlled and focused on high quality properties. Legislation in Spain protects buyers of new builds as developers have to guarantee a full refund to purchasers if the villa or complex they buy in is not completed.
Properties of all budgets offer excellent rental potential. Luxury villas in the right locations in Marbella are renting for up to 40,000€/week in the height of the summer.
The trend for entrepreneurs and remote working professionals relocating to Marbella is strong – Marbella was ranked the 6th city in the province for the creation of new companies in 2022.
Confidence in the area is high in the area with good reason.  If you are considering relocating to Marbella or buying a property as a holiday home or rental investment, we would love to help you find the ideal property. Contact us on info@dallimoremarbella.com Tel: 0034 951 50 20 10.