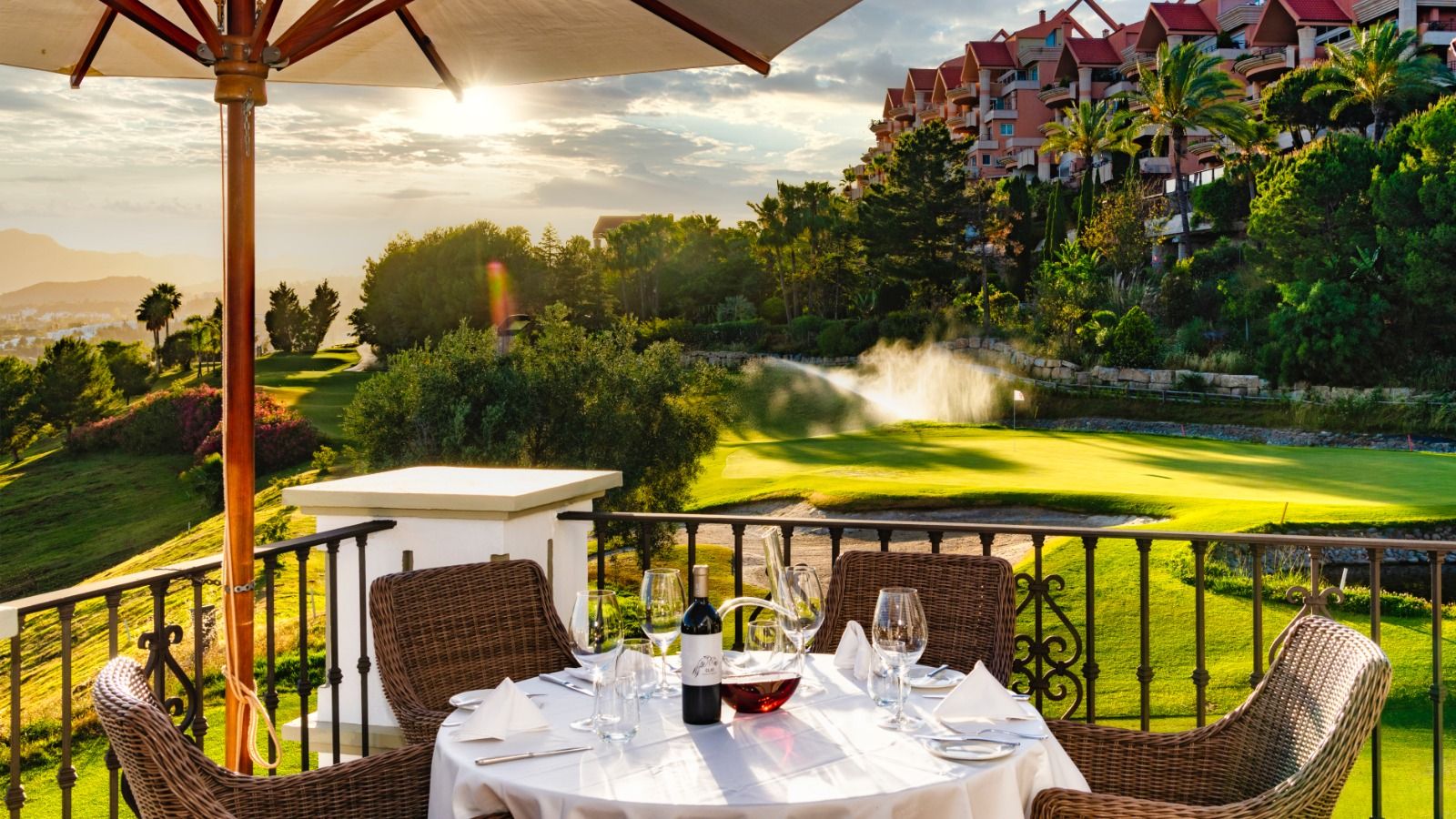 Best Restaurants in Nueva Andalucia & Puerto Banus
May 10, 2023
DINING OUT MARBELLA
BEST RESTAURANTS NUEVA ANDALUCIA
As a top-class holiday resort, and with a cosmopolitan population of international residents, the restaurant scene is rich and varied offering a wealth of beautiful venues in which to enjoy great food. As a hub for holiday makers, golfers and an enduringly popular, exclusive residential area, Nueva Andalucía is home to some of the best restaurants in Marbella. Meanwhile, famous as a leisure paradise, in the adjacent luxury marina Puerto Banús you can feast on a range of international delights – everything from classic Italian pasta and pizza eateries to American diner burgers to Spanish, French and Indian specialities.
This impressive venue is a relative newcomer in Marbella's social scene.  The simply beautiful venue inspires with its vertical gardens, an abundance of exotic plants, natural materials, neutral colours, water and fire features and spot on lighting. Occupying three  levels, choose your space according to your mood. You have the main bar and restaurant which extends to a gorgeous garden and terrace, the stunning roof terrace and the trendy bakery on the ground floor. Bringing a fresh and urban feel to the Marbella restaurant scene, the dine-your-way-around-the-world style menu is equally fresh and forward-thinking with a host of vegan and vegetarian options as well as quality fish, seafood and barbecued meat dishes. The glamorous rooftop bar "Air" offers stylish al fresco socializing at the classic cocktail, champagne and oyster bar – all served up alongside stunning mountain and sunset views. With sustainability built in to the design, Breathe is the ultimate venue for 21st century Marbella.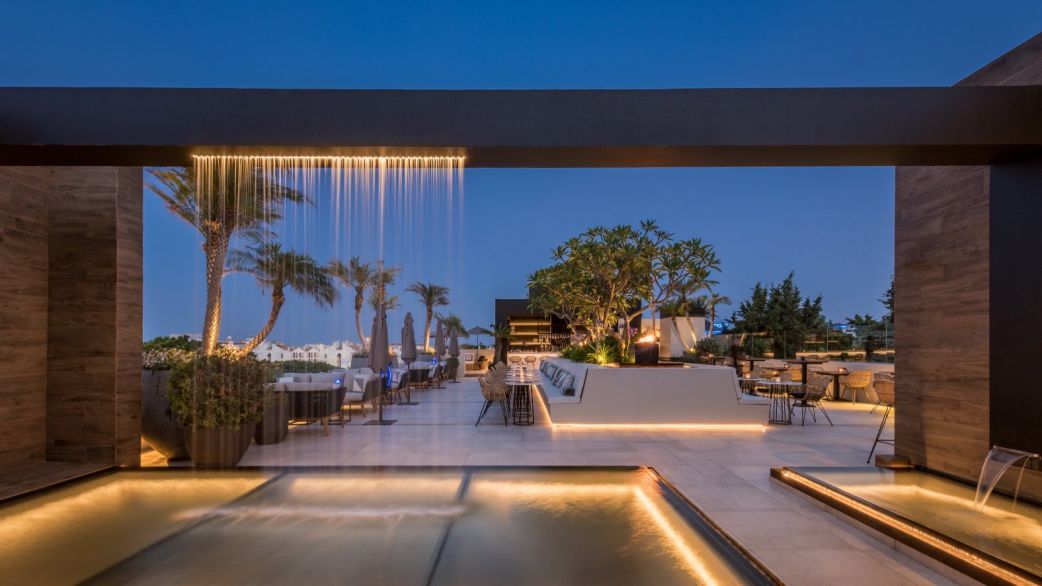 La Sala is one of Marbella's most popular venues for eating, drinking and partying. Occupying a prime location close to Puerto Banús – and opposite Breathe – La Sala offers the year-round feel-good factor for visitors and residents alike.  With regular live music and a host of themed parties, this is where you will find lots of groups of girls and guys living it up morning, noon and night.  Friendly service, a constantly changing menu, including breakfasts, tasty lunches and generous Sunday roasts make sure La Sala is always busy.  Add to this, incentives such as unlimited cava for "ladies who lunch" on weekdays… happy hour and a smattering of celebrity spotting and understandably La Sala is synonymous with fun and frolics in Marbella.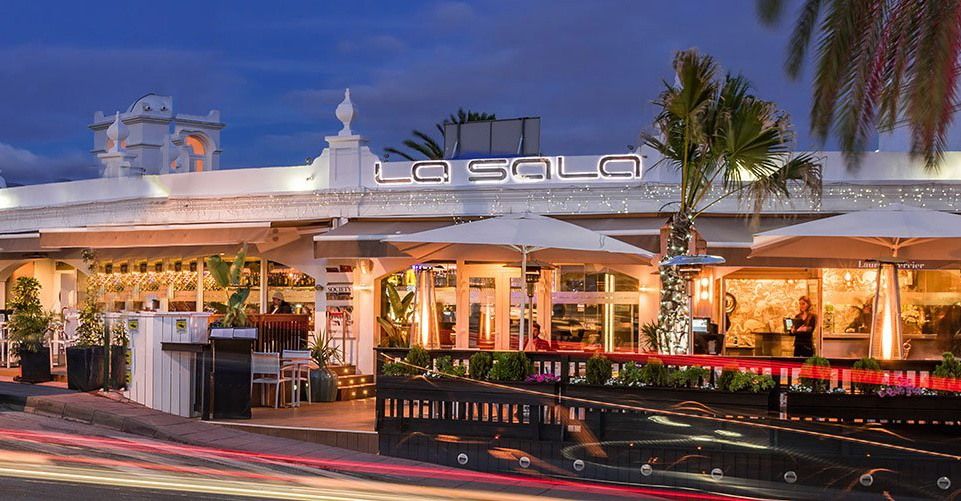 When heading into Nueva Andalucía immediately past the bullring you come to Centro Plaza, and here you will find the thriving Starz restaurant, a staple of the restaurant scene for many years.  The sunny terrace, delicious menus and swift service ensure Starz is buzzing throughout the day. Enjoy hearty "Breakfastz", special Starz "Sandwichez", succulent "Saladz" and prime "Burgerz".   Recently revamped, the well-stocked bar is a good place to enjoy a coffee with a colleague or a cocktail with your love, while the Kidz menu makes this eaterie a firm family favourite.
Tucked away, with lawns as the view, this coffee-shop and lunch venue is a true original. With its long wooden tables, and relaxed urban vibe, here you will find a proper coffee – and tea – menu and an array of breakfast treats, sandwiches and pastries.  Lunch is a healthy and delicious event at Dezentral with mouth-watering salads, stir fry, falafel, lentil curry, quinoa salad and couscous among the delights on the menu.   Attracted by the chilled ambience, here you can sip your latte or feast on healthy soul food in the company of a relaxed cosmopolitan crowd.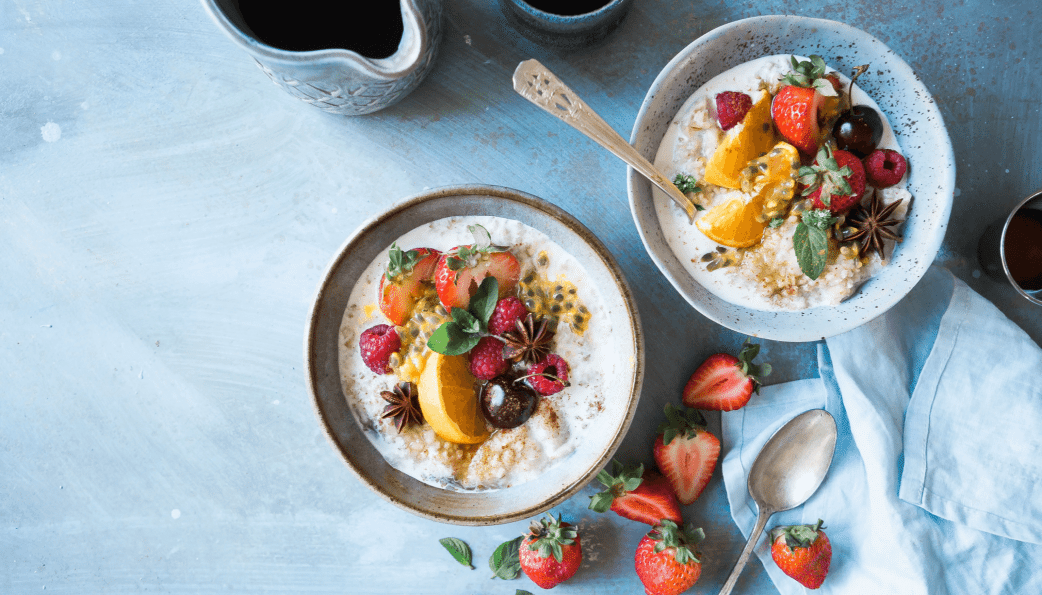 An elegant classic on Marbella's restaurant scene, Chez Philippe purveys fine French cuisine in this beautiful bijou restaurant in the heart of Nueva Andalucía's golf valley.   Enjoy exquisitely presented French food, with a welcome glass of cava – in the cosy restaurant or charming garden of this special restaurant. Duck, lamb, veal, pasta with truffle are among the specialities.  The wine list and indulgent desserts are worthy of mention also. A family-run restaurant, Chez Philippe manages to be friendly, formal but not pretentious, and comes highly-recommended.
This unassuming Italian eaterie in the heart of La Campana is a revelation when it comes to authentic Italian cuisine.  Getting its name from the fact that they serve up pizza by the metre, this is a great place to get together with friends and family and tuck into a delicious Italian feast. Indulge in a juicy Insalata Burrata, a plate of fresh Spaghetti Carbonara, a Risotto Mare e Monte and a half metre of Pizza Napoletana, washed down with lashings of Lambrusco rosado, topped with a  few spoonfuls of tempting Tiramisu and you will leave this friendly italiano sated and happy.
Recently expanded, this restaurant enjoys some of the finest panoramic golf and sea views in Marbella.  Located along the elevated ridge of Magna Marbella, the restaurant has bird's eye view across the Magna Marbella golf course, the green surroundings down to the Mediterranean.  Offering a sophisticated menu for lunch and dinner, chef Edgar Mikelsons has created a selection of delicious dishes made from the freshest local produce. How does a Lobster Salad sound? Or how about Gravlax, Vegetarian Cannelloni, Creamy Mussels, Porcini Risotto, Lamb Chops or an Angus Burger?  Tempting – and with good reason!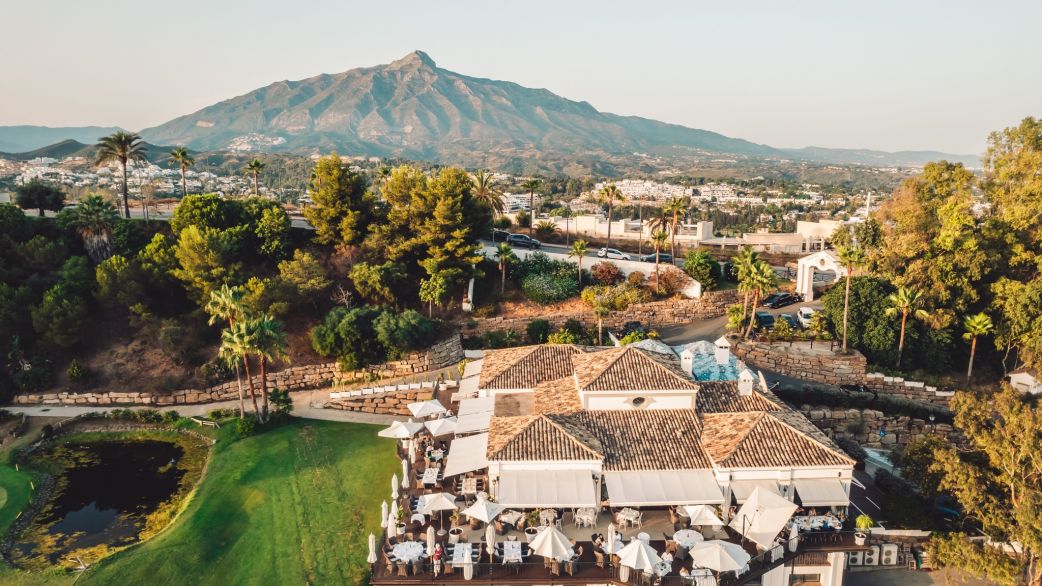 This attractive designer restaurant is a meat-eaters paradise. Easily accessible, this restaurant purveys the finest grilled meats and steaks including Angus Black Beef, a selection of meats from the Basque region and the famous Japanese Wagyu, while also offering a wide selection of vegetable, fish and seafood specialities including delicious Carabinero Rice.  Elegant and with good service and good wine, this restaurant will welcome you from 2-11 for a memorable meal.
Brought to Marbella by young entrepreneur Michael Keijzer, Coa is the new kid on the block.  Chic and aimed at the trendiest crowd, this inviting venue on two floors accommodates everything from a table to two, a celebration table and even private dining. The balanced menu includes a wide range of fresh produce whipped up into tempting meat, fish and vegetable specialities with a classic Spanish touch. Fresh in design, with an appetizing menu, the team at Coa have created with a winning formula.
In the heart of the Dama de Noche golf course, close to Puerto Banús, Divot is the much-acclaimed restaurant of the clubhouse.  With an open kitchen, there are no secrets behind the delicious, creative treats coming out of this modern gastro grill.  Including a selection of the best matured meats, along with a host of innovative fish and pasta dishes, all served in the inviting interior or spacious paved terrace, this charming restaurant has taken golf club dining up a notch.  You can also dine with stunning views over the lake feature of the golf course.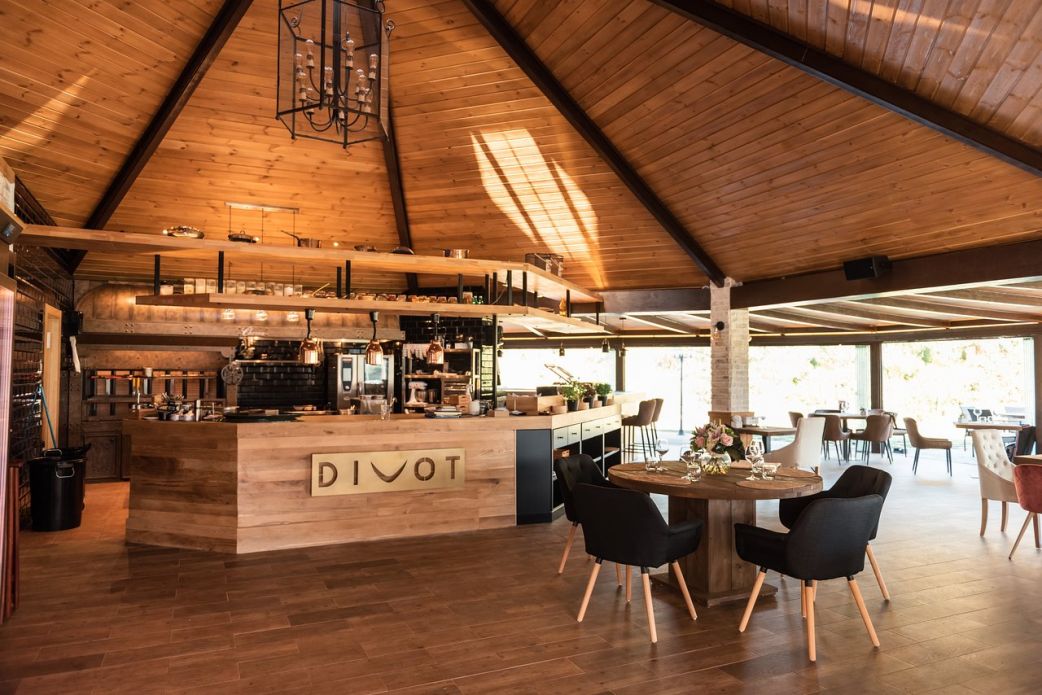 Enjoy a young, vibrant vibe at this lively venue in the heart of Nueva Andalucía. With everything from crispy prawns with Japanese sauce, Chicken quesadillas, Spring rolls and Duck Gyozas, and Buffalo Wings,  Thai Salad and a classic Italian Burrata, plus a mouth-watering selection of mains, including Red Tuna Tartar and Chicken Milanese and desserts to die for, including Chocolate Brownie and White Chocolate Soup, Jarana is the go-to restaurant of Marbella's bright young things.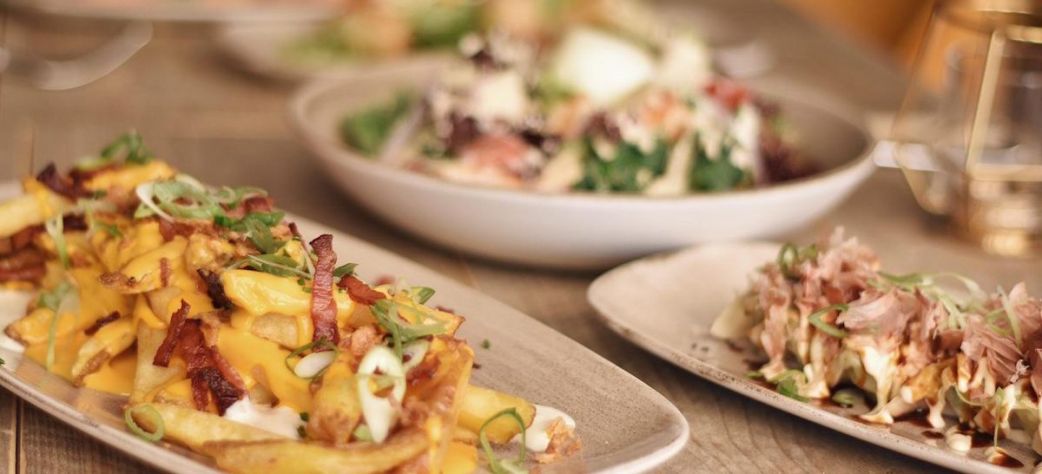 Opening just in time for Easter 2023, this restaurant offers a stylish setting in which to enjoy good food.  A large, impressive venue with a funky interior, a gorgeous terrace under the shade of a centuries old olive tree, and an upstairs bar, again with a large terrace for enjoying sociable sundowners with panoramic views out towards the greens of the golf valley. The Nomad team bring together a wealth of experience in top kitchens around the globe – including Michelin star restaurants – and this is reflected in the eclectic, internationally- inspired menu. Mouth-watering delights include  Sweetcorn Ribs, Bluefin Tuna Tartare, Woodfired Salmon Tataki, Black Seafood Rice, Fish Shawarma Skewer and a selection of meats and fish on the grill including Marinated Chicken, Rib-Eye Steak and Octopus.  In the heart of Aloha, a hub for Nueva Andalucía's social scene, this restaurant is sure to be a hit.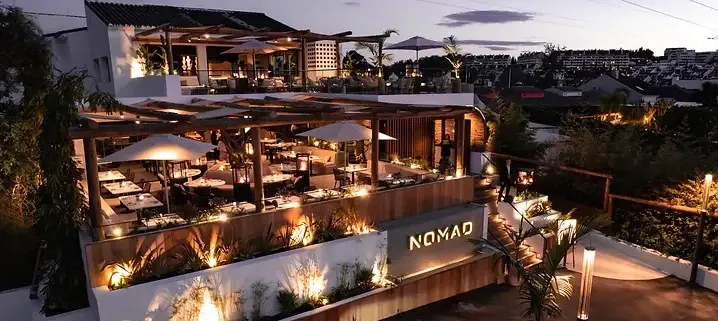 BEST RESTAURANTS PUERTO BANUS
What could be better than enjoying fine Italian cuisine with frontline views of the biggest yachts in Puerto Banús?  This long-established Italian restaurant is chic and inviting, with an extensive menu of Italian anti-pasti, pasta, fish, seafood and meat specialities.  Among the most popular dishes are the Linguine Frutti di Mare, the Special Caesar Salad  and the Pumpkin Ravioli with Butter and Sage. Aretusa also serves up some seriously indulgent desserts including their delicious Tiramisu and home-made ice-cream.  Here you can choose to dine on the terrace, watching the world go by, cosy up in the smart, fresh interior or enjoy a drink at the lounge bar.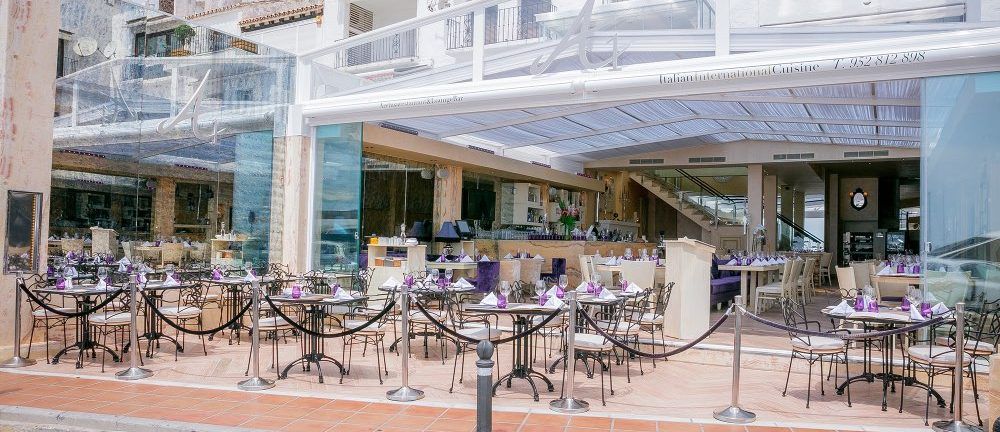 The ever-present queues outside this popular pizzeria are testament to the quality of the food and the buzzing ambience – again in a frontline port location. Serving up freshly-baked pizza, pasta and quality fish and meat dishes – including cheeky beef burgers –  for no less than three decades, Picasso is a Puerto Banús classic, the excellent value children's menu is another great pull for his highly successful restaurant.  With birthdays and special occasions well catered for, and super friendly staff, Picasso's is a great place for celebrations.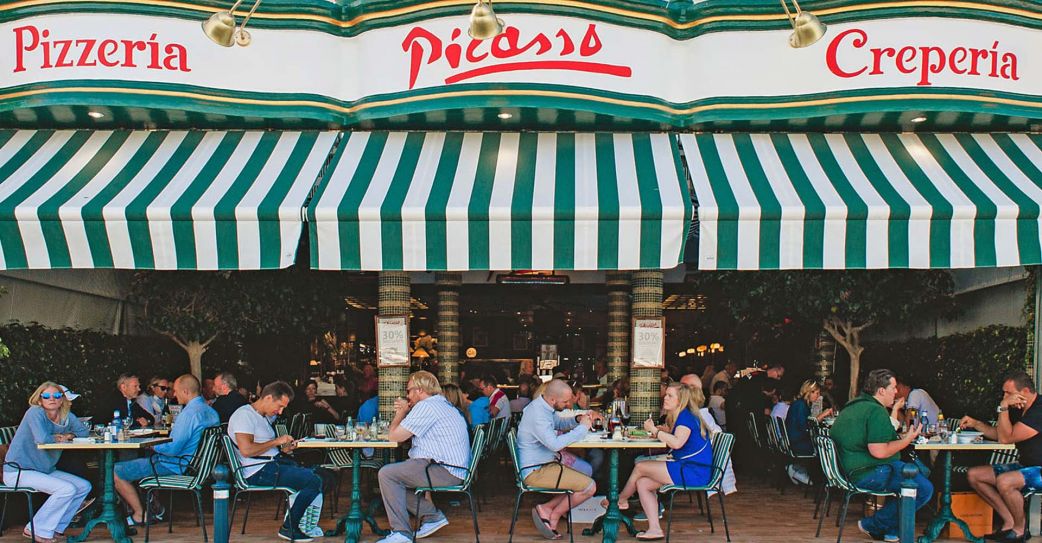 Another Banús classic, this restaurant has been purveying excellent Indian cuisine for more than thirty years.  With talented Indian chefs, the menu is made up of authentic Indian delicacies, giving Mumtaz a reputation as one of the finest Indian restaurants along the coast. The finest local ingredients give the menu a twist, with such delicacies as Chili Squid, and Tandoori King Prawns.  The prime, frontline port location – with covered terraces give diners excellent views of the largest yachts in the port.
FOOD HALL – EL CORTE INGLES
The Puerto Banús branch of Spain's famous department store has been given an extensive face lift in recent years and is now the home of many luxury brands in fashion, jewellery, cosmetics and homeware.  The eateries and gastronomic sections have been totally revamped and now the  surprising gastronomic offer in store. Located on the second floor, the Club del Gourmet is stacked with fabulous food items from around the world; the best olive oils, specialist pastas and sauces, patés, biscuits and savouries, fine wines, champagne and chocolates – literally a foodie's heaven! And if browsing the shelves of the Gourmet Club whets your appetite, you will find a range of excellent in-store restaurants nearby serving everything from classic Spanish food at Palocortado, French delicacies at Bistroman, Asian delights of Hot Bao, and fresh, organic dishes at Rachel's Eco Love.  What's not to love?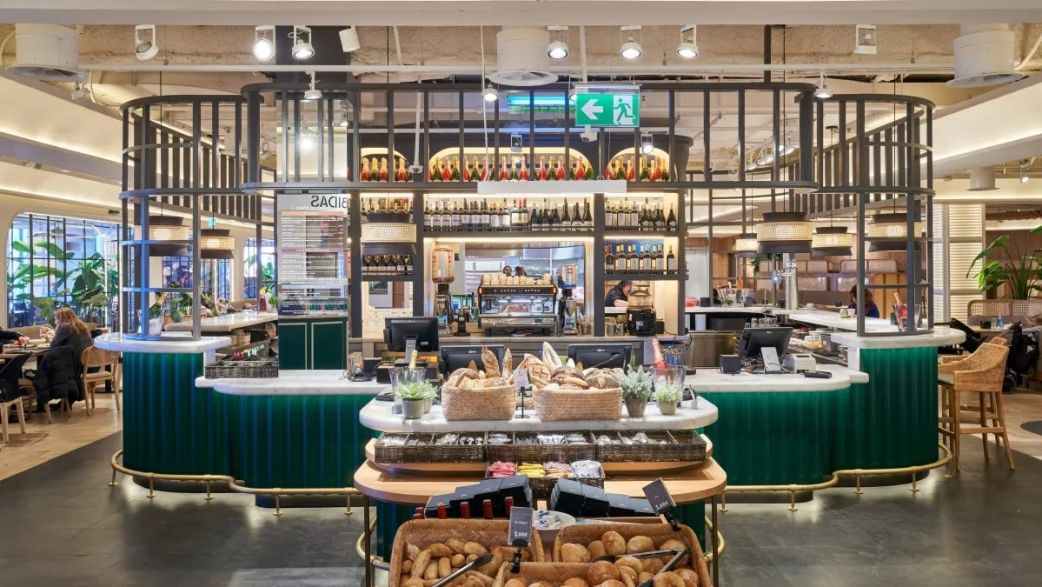 In every town there has to be a burger restaurant that's a cut above all the rest.  Again, enjoying a frontline port location is Jack's Smokehouse is the place to be for American burgers and brasserie specialities.  Styled with tasteful Americana, here you will be treated to mouth-watering cured and dry-aged meats with the best barbecue flavour and a range of excellent salads, burgers and succulent sides – the Jacks Smokehouse Burger made with Angus beef and all the trimmings, is a classic.  Prefer seafood – then you can try a tempting Miami Lobster roll. With a New York style cocktail bar, here you can enjoy a variety of nostalgic and modern tipples in a sleek, portside setting.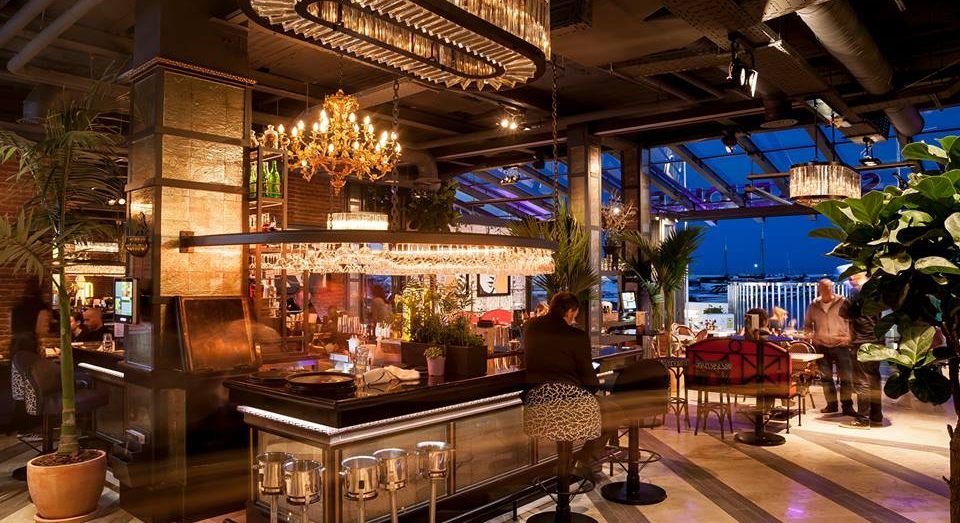 This establishment is one of the best restaurants in Marbella for enjoying wine by the glass.  The menu comprises a long list of exquisite tapas and small dishes, with everything from Oysters and Sautéd Chanterelles to Oxtail croquettes, Roast Beef on Toast, Burgos black pudding, Pork Cheeks and Grilled Scallops. Moving on to the Mains, this restaurant has legendary meat dishes – sourced from the green areas of the Basque Country. On the menu is Chateaubriand steak, Beef Tartar and Grilled Picantón Chicken along with succulent red tuna, grilled octopus. You will also find vegetarian dishes such as Berenjenas a la Parmesana and Vegetable Tempura.  With your order of tapas or main course, G-Wine will offer you a free soft drink, beer or glass of wine on the house.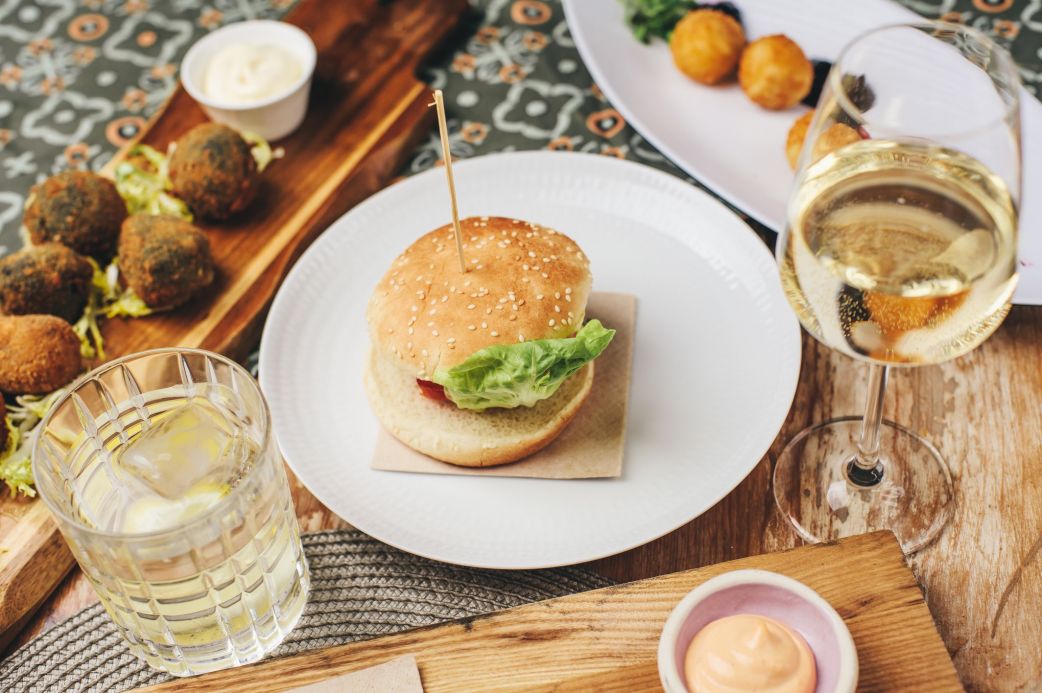 This trendy eaterie can be found within the Marina Banús shopping centre. Serving an array of delectable dishes freshly made with natural ingredients, including salads, wraps and dips, Manuka's food takes inspiration from a wealth of cuisines including  Indian curries, Japanese Teriyaki and Mexican wraps.  Take a break from your shopping and enjoy lunch with a friend at this fresh and modern eaterie.