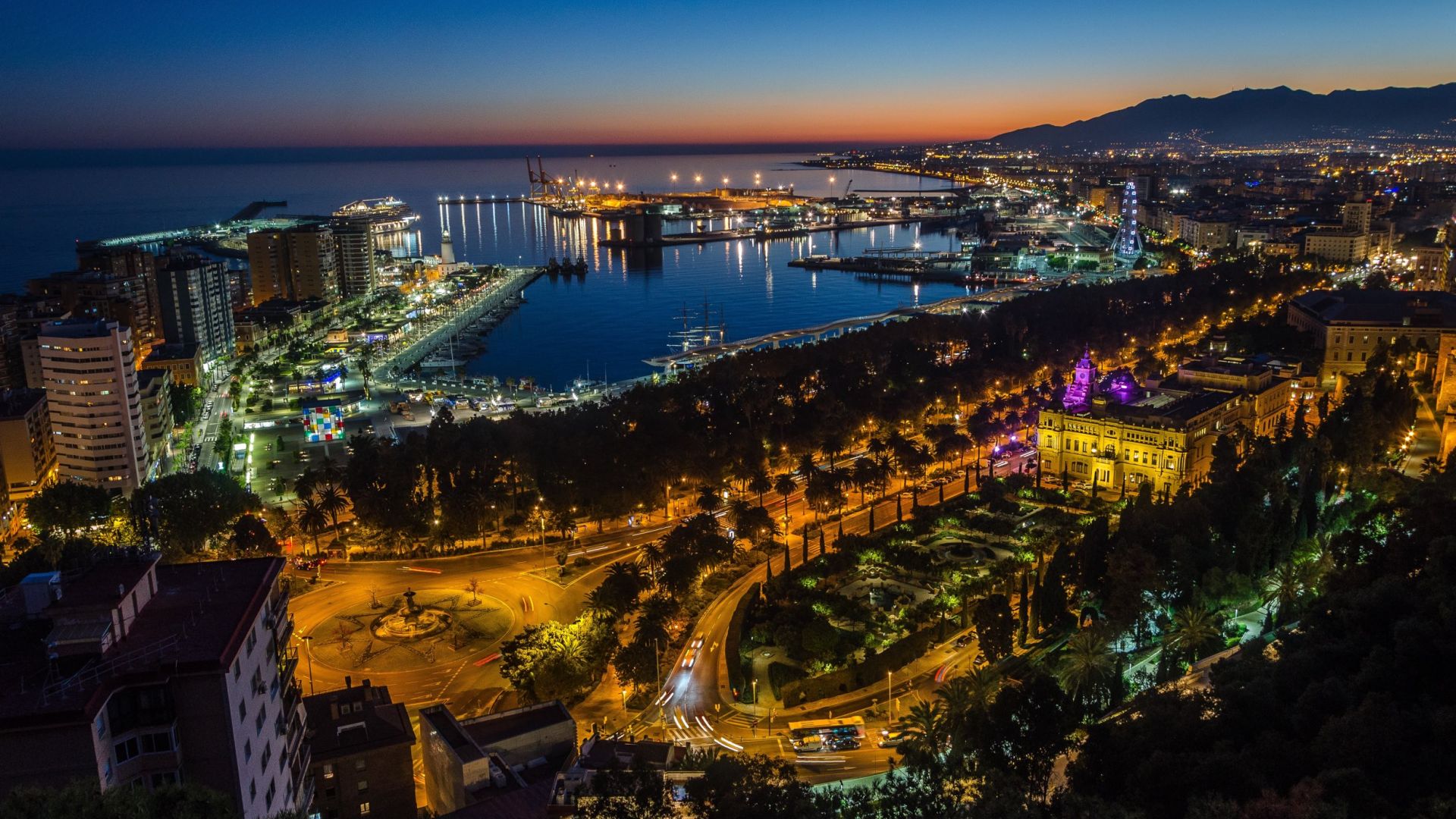 Málaga: A thriving international travel hub
May 17, 2023
The growth in population in Málaga province is testament not only to the quality of life on offer in the province, but also how accessible international travel is from the city. With constant upgrades to plane, train and cruise ship travel to Málaga, Málaga is well and truly on the international travel map.
Forbes Magazine recently cited Málaga as the top urban getaway in a list that excluded capital cities stating, "Visit for yourself and you'll soon see why the world's eyes are turning to this stunning corner of Andalucía".
A key factor, not just for tourism, but for property purchase, many buyers opt to buy property in Málaga and the Costa del Sol because of the ease of international travel from the city.
Málaga Airport: Onwards & Upwards
Málaga airport has long been one of Spain's busiest airports, topped only by Madrid and Barcelona. Offering a staggering 18.5 million seats a year to 130 destinations globally, the volume of flights is up by almost 15 % over 2022.
Taking passengers all around the world, most of the flights from Málaga are to locations within Europe, accounting for 14 million of the 18 million total seats per annum. However, Málaga has many flights to the Middle East, including Doha, Bahrain, Kuwait, Abu Dhabi and Riyadh.
Similarly, direct flights to New York have also been resumed, with 3 flights a week leaving Málaga for New York.
In total Málaga airport offers 254 routes, from 52 airlines – with the United Kingdom taking the prize for the most routes back and forth to Málaga. London, having 4 airports, Gatwick, Heathrow, City and Stansted takes not less than 1.9 million passengers a year between the capital and Málaga.
The large number of flights to the UK is in line with the number of British people resident in the area. Despite Brexit, the British are still the biggest foreign investors in property in Málaga province, and make up the largest nationality group of non-Spanish residents in the province, with some 56,000 Britons registered on the padrón in various towns and villages across Málaga; approximately 19 per cent of the total 293,171 Britons registered in the whole of the country.
After London, the following destinations take the largest number of passengers from Malaga to Paris, Madrid, Barcelona, Amsterdam, Dublin, Melilla, Brussels, Manchester and Stockholm. There has been growth in the number of flights from Málaga to Holland and Italy. Qatar Airways and Etihad offer summer seasonal service with onward connections around the world.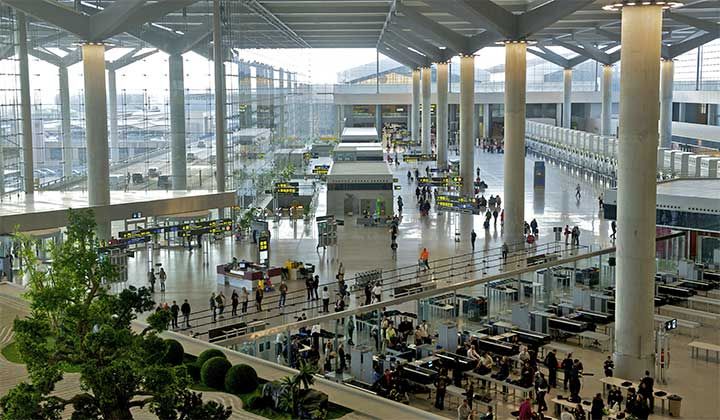 Travel to Málaga on a Private Jet
Since the lockdowns, private jet hire has never been busier at Málaga airport – and generally worldwide. Several operators charter private planes from Málaga including Netjets which is the world's largest private aviation company and is flying passengers out of Málaga to all corners of the globe almost daily.  A private jet between Málaga and the UK, for example costs approximately 20,000€ for 4-6 passengers. With time saved – private jet passengers avoid long security and baggage queues, less stress and health risks, travelling by private jet has understandably gained ground in the post-pandemic world.
New technology is set to make passing through Málaga airport speedier and safer for passengers and staff. In 2024 key airports in Spain will benefit from new 3D imaging technology which means baggage can go through security checks without travellers having to remove electronic equipment and liquids to be viewed separately. This will reduce time spent in security queues.  Madrid and Barcelona will be first to offer this service next year, followed by Málaga and Palma de Mallorca.
Domestic flights proliferate from Málaga also, with many daily flights to Madrid, Barcelona, Valencia, Mallorca, Ibiza and Bilbao. You can reach the Spanish capital in less than an hour, and fly on to smaller Spanish airports from the major hubs.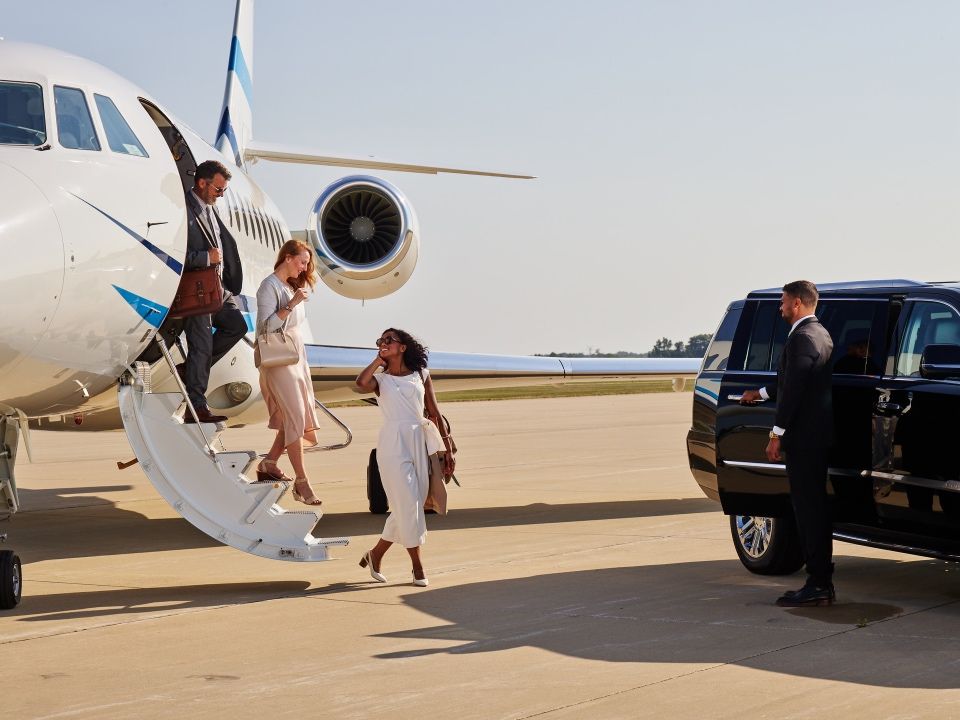 Cruise into Málaga on a Luxury Liner
Since the expansion of the port in Málaga City, the number of cruise ship passengers descending on the town has steadily risen.  Current figures estimate 185,000 passengers will travel to Málaga during April, May and June of this year. With many cruise lines taking in Málaga in their itinerary, Málaga has become a hugely popular place for a stopover – creating a huge boost to the local economy.  Cruise liners docking in Málaga include Celebrity Cruises, Aida and Carnival, along with the Royal Caribbean Symphony of the Seas, the largest cruise ship in the world which carries more than 6000 passengers.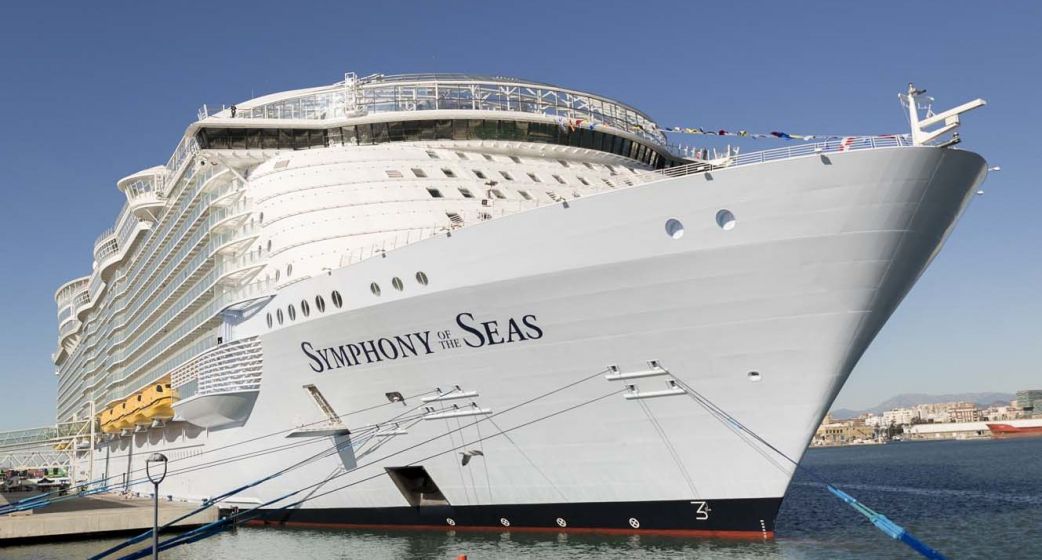 Take the Train: Spain's High-Speed AVE will "fly" you to the Capital
Málaga also has the advantage of Spain's AVE high-speed trains, running 18 times a day from the city's Málaga Zambrano Station to Madrid, as well as regularly to Barcelona, Cordoba and Valencia. The AVE – which translates as "bird" in Spanish, will usher you to the Spanish capital in just 2.5 hours. Considering the waiting to board and luggage collection times when catching a flight, and the journey from Madrid airport into the city, the AVE is the quicker option. Connections from Madrid and Barcelona will whizz you on to France, and from there, other destinations in the European network – including the Eurostar to the UK.
Ticket prices range from 40-199€, with an average price of 73€, depending on the date, time and how long in advance you book the tickets. New low-cost high-speed train companies are now in operation since April giving competition to Spain's RENFE on AVE ticket prices. The new services, such as Iryo, offer different levels of comfort, at different price points, starting from 13€ up to 99€. Some 30 million passengers have travelled by AVE trains in Spain since the launch in 2007.

From Málaga to the Coast
The local train line, Cercanías can take you from Málaga station to the Costa del Sol, stopping at many local stations including Torremolinos, Benalmádena and Fuengirola where the service ends. This ticket price is included in the AVE train tariff.  Talk has been on-going for some two decades about extending the train line down to Marbella an Estepona.  With such extensive building development in recent years and the mountainous terrain, whether this train line is feasible remains to be seen.
Alternatively, you can travel from Málaga airport directly to Marbella by non-stop coach for 9,20€ or take an Uber or taxi ride from the airport to Marbella for approximately 70-80€.  For those travellers preferring to travel by car to and from Málaga airport, there are dozens of hire car companies at the airport, as well as long-term parking facilities.  Similarly, at Málaga's Estación Zambrana you can pay in advance for parking, and pick up your car on your return.