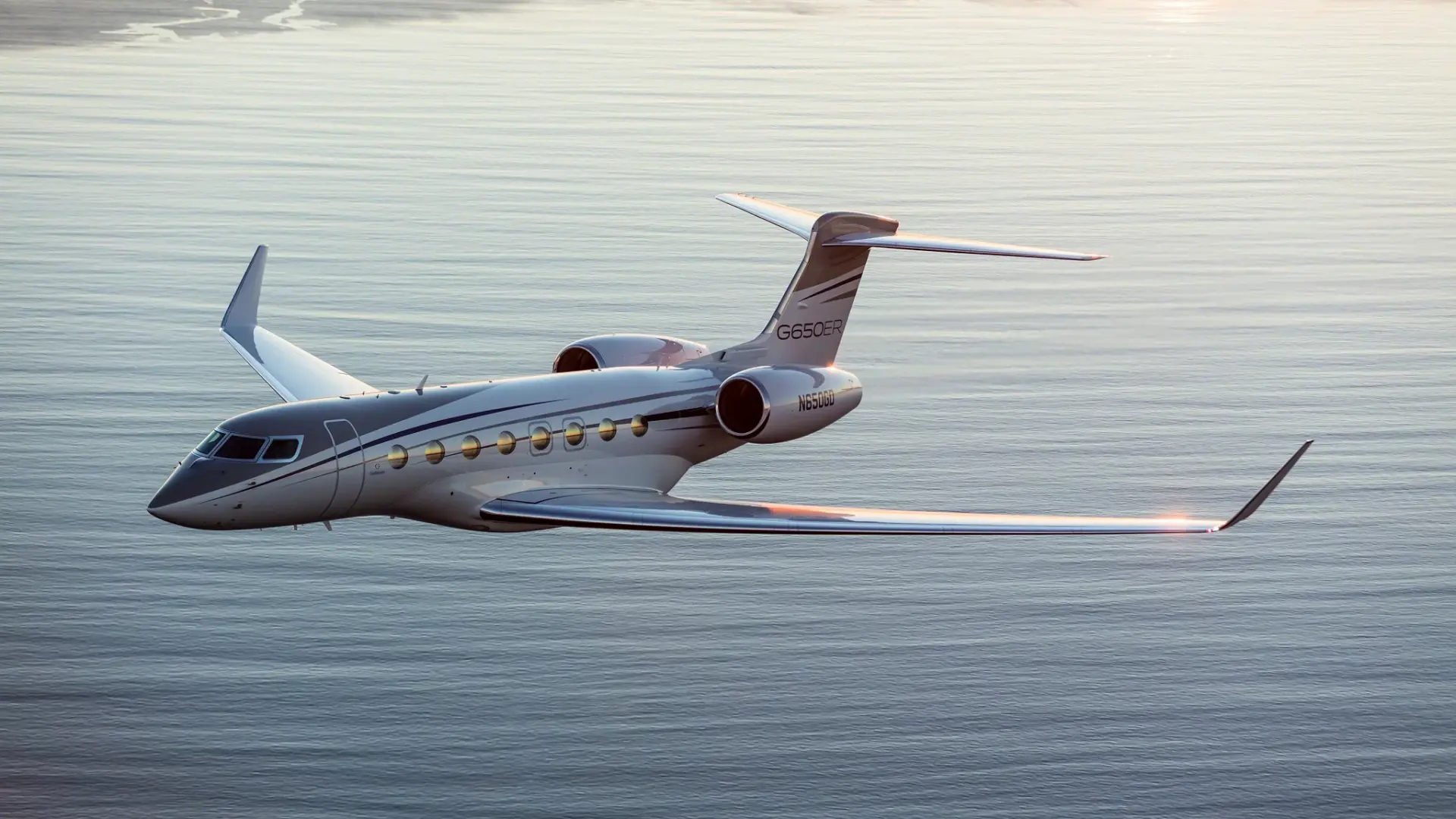 Private Jets From/To Málaga Spain – Time to Join The Jet Set
Nov 2, 2023
Time to Join the Jet Set
Since the global pandemic of 2020, demand for private jets has been at an all time high. There are some 23,000 private planes in use worldwide – with 5.3m flights on private planes taken globally last year.  Safe, effective and comfortable, flying on a private jet has become surprisingly accessible.
Understandably, the travel chaos of the pandemic, when commercial planes were grounded has pushed up demand sky high, where it has remained.
Similarly, the trend for experiential luxury over material goods has also increased demand for private jets. Flying to stunning locations, landmarks and exceptional cultural events… safaris, natural wonders, unique travel experiences are frequently accompanied by private jet flights as part of the luxury experience for privileged travellers.
A Global Trend
At present the private jet market equates to 16 per cent of all flights/planes in service and demand is continuing to grow – with an expected 4063% growth from now until 2029. The USA has the largest market for private jet hire, operating some 10,000-11,500 flights a day.
Spain is 4th in usage of private jets in Europe, behind the UK, France and Germany with 45,633 private jet flights in the country in 2022. The busiest airport for private air traffic is Palma de Mallorca, followed by Ibiza, Barcelona and Madrid.
Here in Spain, demand is particularly high in the summer, with Ibiza and Barcelona being the hotspots for private jet flights.  In 2022, there were 6,000 private jet flights in Ibiza, a figure that has increased 60% since the pandemic.
At Málaga airport, private air traffic has almost doubled in a year, with 1300 flights in July as opposed to 700 in July 2022.  The increased number of planes has meant the area devoted to private planes has had to be expanded. Most of the private aircraft coming to Málaga is from the Middle East, followed by Scandinavia.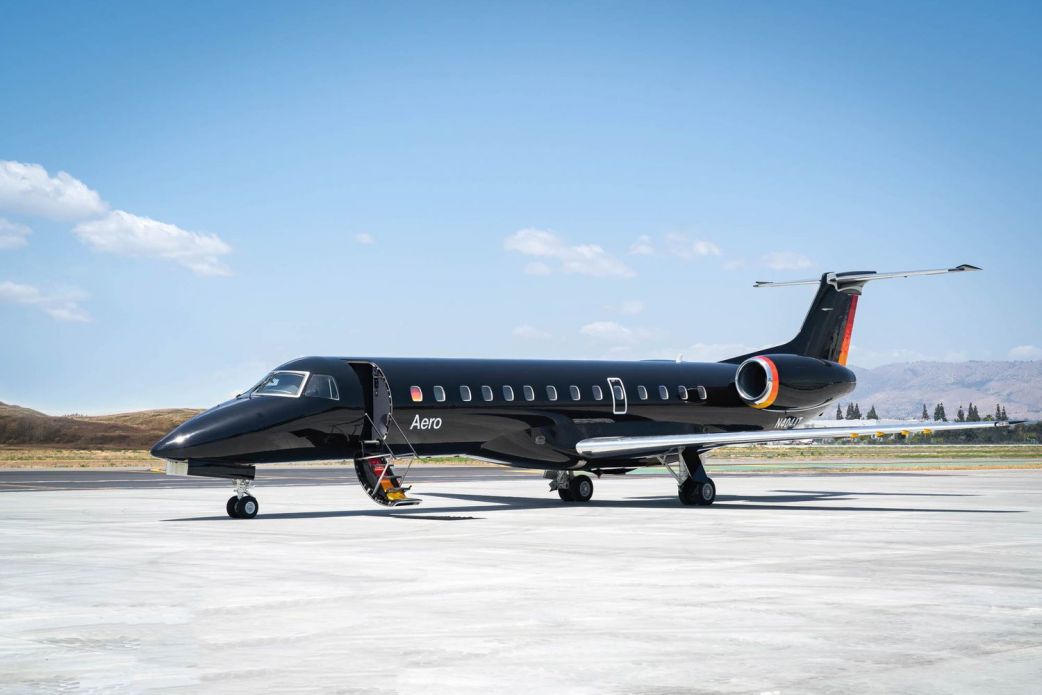 A Host of Advantages
Consider the advantages of flying by private jet over conventional flying:
Firstly, flexibility of timetable – with no fixed time schedule. Once you are ready to fly, your pilot requests air space to air-traffic control, and up and away you go.
Privacy is another major advantage; you can travel solo  – with just you and the pilot and your chosen travel companions – and that goes for pets too…
There are no rigorous or time-consuming security checks, no officials going through your bags or having to remove your shoes… There are, however, random safety checks – which include checking luggage and food and beverage served on board private planes.
Then there is the choice of plane, the size and capacity – and even the interior design – if you happen to own it.
The same goes for the food and beverage on board… When flying in a private jet, you get to choose bespoke menus. You can also enjoy a more refined service with all the luxuries you could wish for… Private jet companies are well-versed in global etiquette and take pride in looking after clients and every last detail.
This applies also to the use of private jet lounges before take-off also.
Once in the air, a private jet will fly straight to the chosen destination, with no stopovers and waiting time… They can also land anywhere there is an airstrip, which will generally get you closer to your final destination.
The Price of Flying High
There are many ways of gaining access to private jets, from ownership, fractional ownership, chartering or jet card.
Just 13% of all private jets are European owned, with 71 % currently owned in the USA.  However, should you be in the market to buy a jet you can acquire one with a budget starting at 3 million and going up to 75 million euros, plus all the expenses of running the jet including the crew, fuel, etcetera which can easily total 1 million a year.
Fractional jet ownership, is as the name implies, being a partial owner of a private jet.  The cost can vary tremendously, depending on the aircraft acquired, but aside from the initial investment, you also have responsibility for a share of the on-going running costs including costly fuel, maintenance and crew.
On average, your initial investment will start between 300,000 and 600,000 euros for a 1/16th share of a light jet. You may also invest millions in a share of a newer large plane.
The costs of fractional ownership are clearly much lower than full jet ownership – and will afford you a large number of guaranteed flight hours. The theory is you will also gain a substantial part of your money back when selling on your shares.
A Jet Card
Many users find the jet-card a convenient and cost-effective way to access private jet travel.
The system works by prepaying to use a particular type of aircraft at a fixed cost per hour, while guaranteeing a certain number of hours of flight time.  An example would be pay say, paying 25,000€ for 25 hours of flying. Prices vary considerably depending on the type of aircraft, and each provider has specific terms and conditions, so make sure you do your research before paying out large sums of money upfront.
Charter:
Chartering a plane on demand is more cost effective than pre-paying the flight time. This is generally arranged through brokers who have negotiated the best prices for seats on private jets and who book clients onto flights. You simply let the broker know when and where you would like to fly, and they will take care of the rest of the arrangements. The average cost is between 3,000-11,000€ per hour, or sometimes less on a smaller jet coming in at 1,900-3600€ per hour.
Depending on the destinations and the distance, effectively, chartering a private plane for, say, several business people, can work out to the same cost, or even less costly, as the same number of people taking first-class flights at approximately 5,000€ each.
Empty Leg Flights
It's estimated that between 30-50 per cent of all private jet flights take their return flights empty – or without passengers.  As a consequence, booking onto such a flight, via a broker, can afford you discounts of between 50 and 90 per cent of the normal cost of chartering this journey.
Coming Down to Earth
There is a down side to private jet usage in a world that is fighting climate change and that is the massive increase in one's carbon footprint. It's estimated that a private jet flight user generates 14% more carbon pollution than that of a commercial flight or train journey.
Take the Cop26 Global Summit on Climate Change in 2021, for example; 85% of the emissions from the event were from the private jet flights taken by the presidents of the participating countries. 120 heads of State were present, clocking up a staggering amount of air miles between them.
A curious fact about private jet flying is that American presidents – can hop on any plane they wish if there is an empty leg seat available on a private jet flight heading to their destination.
Technology is working apace to manufacture aircraft that can run on synthetic and biofuels – that is, greener alternatives to fossil fuels, although this process is likely to take several decades to roll out and perfect.
The first electric, battery-powered jet has been in use since September 2022, which suggests the aviation industry is looking at solutions to keep the jet-set in the air, with minimal damage to the planet.
We talked to Edward Reid of Villiersjets, a private jet brokerage firm based in London.  Operating since 2015, Edward discusses the growth in demand for private jets and the reasons why the industry is flying high:
Have you noted a steep increase in demand since the pandemic?
Yes, initially things were difficult with flight restrictions and so on. However, since those eased up demand has increased. People with the resources to fly privately are not inclined to fly commercial and prefer to have their own space and utilize private facilities that are quieter and more secure.
What do you consider to be the main advantages of private jet charter?
Efficiency, privacy, having your own space without strangers and the ability to land in airports unavailable to large commercial carriers closer to where you need to be.
How do prices compare for first class seats on commercial planes and seats on private jets?
This ultimately depends on several variables such as aircraft type, route, and so on.
For 'long haul' flights, price per seat is not significantly more expensive than first class fares if the cabin is full. However, that is rarely the case so they do tend to operate at a higher cost than first class seats in practice. The upside is that you are able to fly on your own schedule, as well as advantages outlined above.
On short haul flights, few commercial carriers offer a first class service, so price per seat on private aircraft are more expensive than your average
2-3 hour flight on a commercial airline.
Do you operate with jet cards and if so, what are the advantages?
No, we are an ad hoc charter provider, that is to say, we find the best price for you in the market for any given flight route. There are lots of private carriers, and that which works best for one trip, will likely not be the best to service another. We provide value by matching the best aircraft and price for any given trip, rather than asking you to commit a certain number of hours to us at a certain price, without knowing how or where your cash is allocated or being spent.
Is it true that approximately 50% of private jets return empty to their original destination – hence the huge potential of empty leg flights?
No, it isn't that high a percentage! There are, of course, often positioning flights for primary charters (i.e an aircraft flying to meet a client) or returning to their home base (i.e returning to their home airport after dropping a client off) and these can attract competitive prices as operators look to monetize these flights (empty legs). However, charter companies look to maximize efficiency where possible, so if they drop a passenger off, they will then look to make themselves available for a full charter immediately afterwards from that location, for another client, and then another, and so on, hopping from location to location as required. But empty legs do come up often and can provide much more accessible prices when they do.
With carbon neutral goals putting pressure on the aviation industry globally how is the private jet sector complying? Will planes adapt to biofuels?  
There is plenty of ambition and development around, for example, sustainable aviation fuels, biofuels, and tech development around hydrogen and so on – but the reality is, these are not yet fully on stream. Until then, the best way to make efficiencies is to try and utilize as much of the capacity on private fleets as possible. For example, making available any unused seats to third parties, sharing costs, utilizing empty legs, and so on. The demand is still there despite the wider green agenda and I don't think this will change significantly. People need to travel.
And finally, do you have any anecdotes about client requests, unusual journeys or reasons for hiring a private jet?
I have learnt that nothing in this industry is unusual! People have all sorts of reasons for flying privately. We look after a number of companies who charter for business roadshows and meetings, people in the public eye from the world of sports, film, music, and plenty of people who just value their privacy or are looking for a great experience. We had one client who chartered an aircraft for his birthday, brought 8 friends on board, took delivery of a load of hamburgers from a well-known restaurant, took off and flew around for a few hours before landing back in LA.
We've also had plenty of clients flying their pets around the globe, which is very popular… we are talking parrots, dogs, cats, and even lizards!
For details on Villiersjets private jet charter, click here.