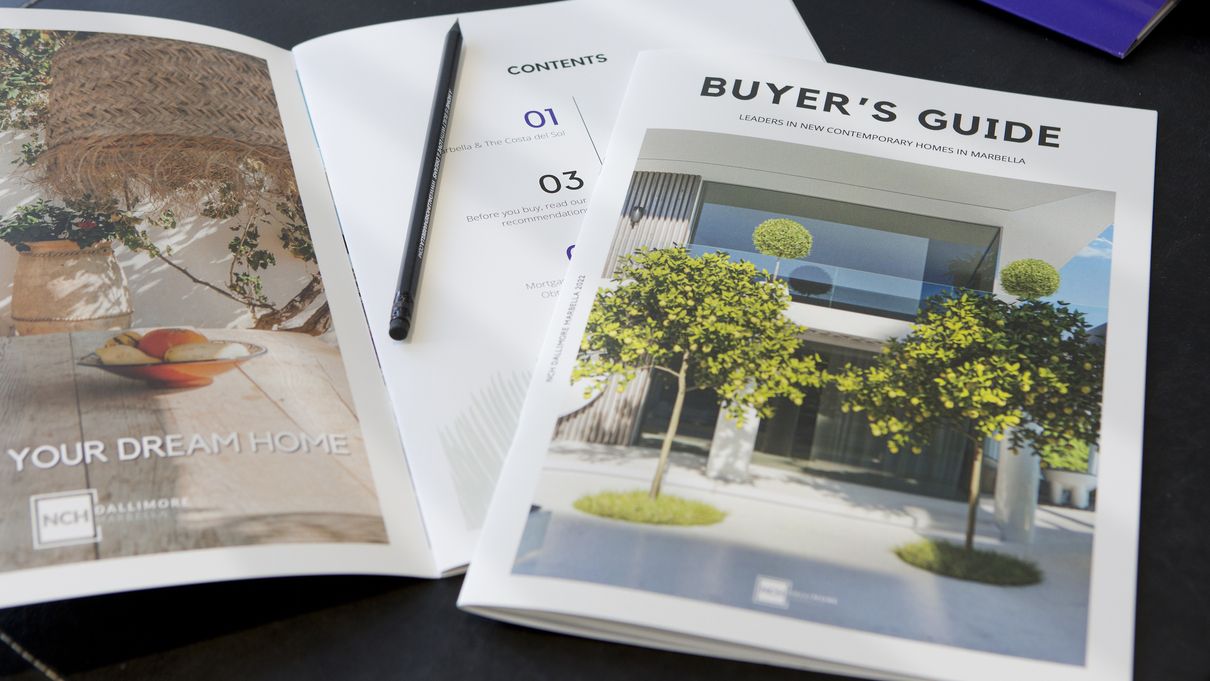 Read our Buyer's Guide 2022
Aug 1, 2022
Buying property on the Costa del Sol is always an attractive prospect; not surprisingly the area netted the 5th highest number of property sales in the whole of Spain in 2021. With such high demand,  a wealth of choice of areas and properties, and a fast-paced market, insider knowledge will save you valuable time and money during your property search.
To help our clients take a smooth journey from selecting the right property through to completion, we have compiled a practical and user-friendly NCH Dallimore Marbella Buyer's Guide 2022, providing useful information on which areas of Marbella and the Costa del Sol are most in demand, which properties and developments will deliver the best return on investment and what to expect throughout the buying process.
To help you "unlock your dream home" our Buyer's Guide outlines 10 Good Reasons to Buy Property on the Costa del Sol, as well as giving our recommendations to consider before selecting your property, a legalities checklist and a host of useful information on obtaining mortgages and residency, the fees involved in property purchase and qualifying for a Golden Visa.
Would you like to know which areas of the Coast have the highest year-on-year price increase? Find out in our Buyer's Guide 2022. To obtain your free copy, simply send an email to info@dallimoremarbella.com