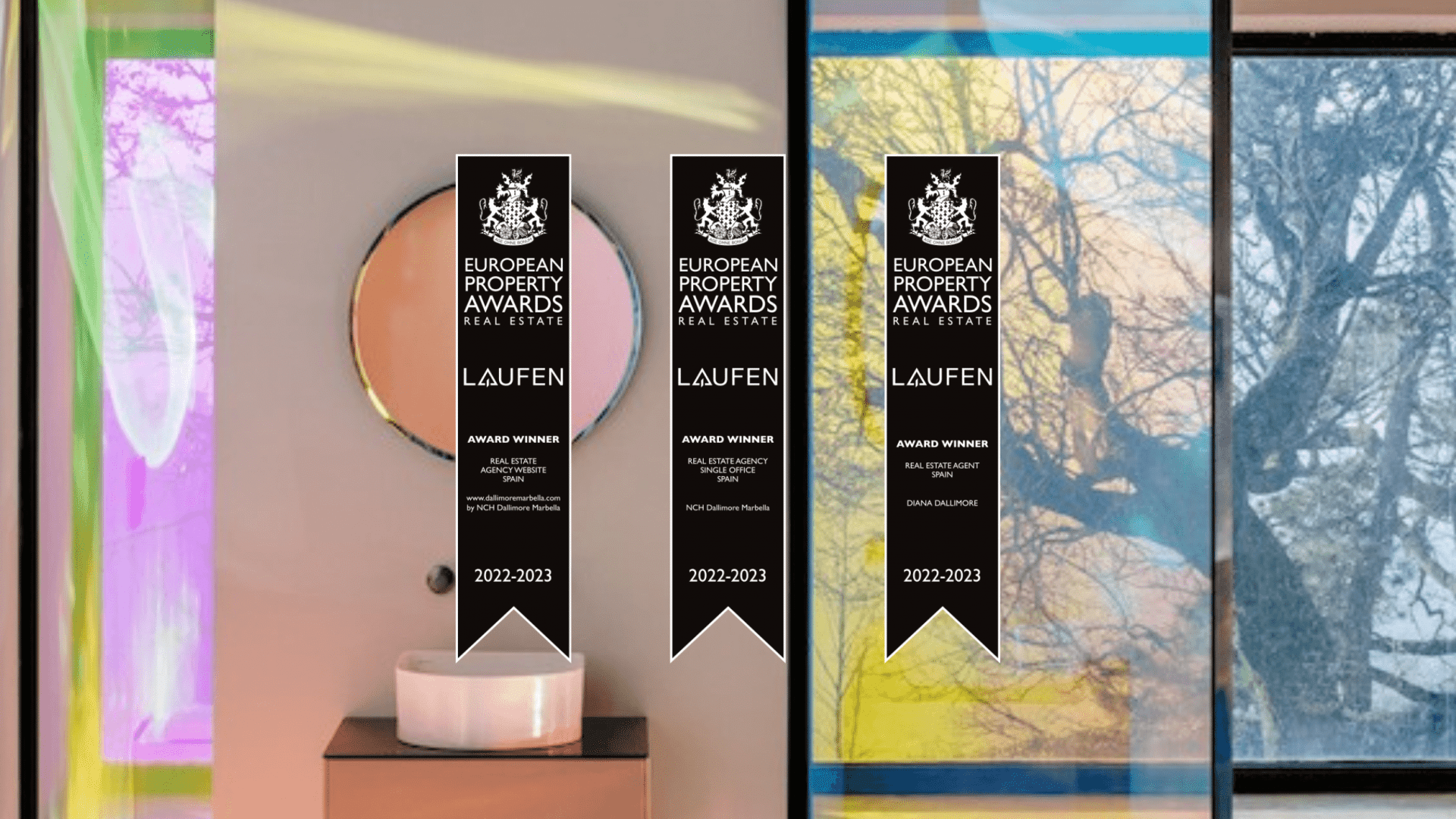 The International Property Awards: Highlighting the extraordinary innovation, creativity and originality
Nov 7, 2022
NCH Dallimore Marbella were thrilled to receive not one, but three awards at the European Property Awards 2022-2023 event at the Royal Lancaster Hotel in London on 27th October.
Being given recognition was gratifying, but getting insight into the exceptional projects underway by participating companies was equally rewarding.
The awards encompass a wide range of categories across many disciplines within the property sector, with literally hundreds of honours being awarded throughout the day. Interspersed between the prize-giving for a wealth of companies from around Europe within the sectors including architects, developers, real estate professionals and interior designers, were a number of illuminating presentations from award-winning companies and event sponsors.
Highlighting the extraordinary innovation, creativity and originality taking place in the European property sector, the attendees were treated to presentations of spectacular architectural designs, state-of-the-art urban planning and stunning interior design.
Award sponsors Laufen, creators of sublime, next generation bathroom design took the attendees on a world tour of spectacular, bespoke hotel and commercial projects across continents, including showstopping work at the new Raffles hotel in Qatar, at the recently inaugurated Battersea Power Station project, the Mondrian Hotel, New York, the up-coming World Cup installations and closer to home, at the Nereidas property development outside Malaga.
NCH Dallimore Marbella is proud to have received awards for the following: Real Estate Agent Spain – Diana Dallimore, Real Estate Website Spain and Real Estate Single Office Spain in recognition of our recent progress and successes along with our existing and up-coming D-Designs turnkey villas and developments.  Watch this space!